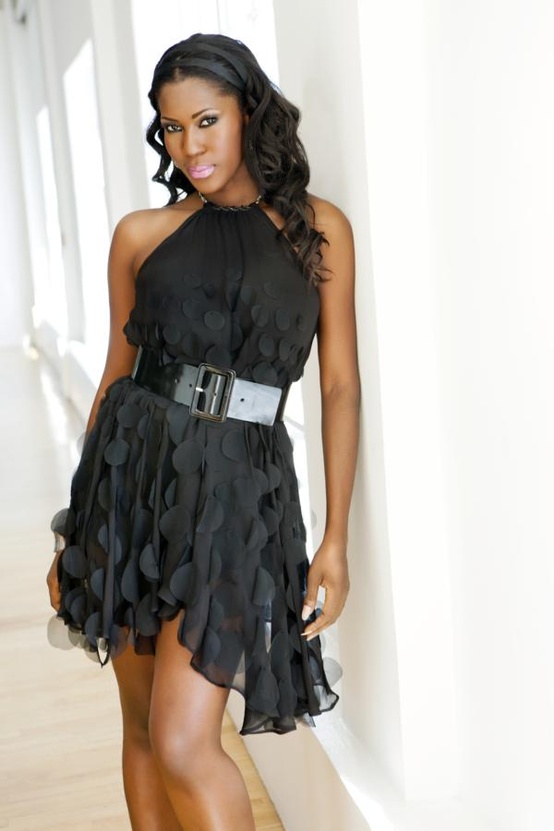 Stephanie Okereke has taken the world by storm with her plethora of talents, activism, and beauty. The international star and native of Nigeria has starred in over 90 films, won beauty pageants, directed films, and is creating awareness with her activism efforts. Having a love for arts and film Okereke graduated from university with a degree in English and Literal Studies. She continued her education at the New York Film academy. With a strong foundation in both, Okereke wanted to embrace both style and substance. Going beyond just starring in films she wanted to take it to the next level and direct. She sat down with Jones Magazine to share her vision regarding the arts and activism.
Jones: What piqued your interest in acting and activism?
Stephanie Okereke: I think acting found me. I grew up knowing that it was going to be my profession. It came easy and effortless to me and it gave me the opportunity to express myself and become whoever I wanted to be. For activism, it was when I realized I had a voice and that it could be put into good use because of the platform that I have. There is no holding back in giving a voice and bringing to consciousness the degrading plights of women in Africa.
Jones: Working in over 90 films, when did you decide that you wanted to work as a producer and director?
Stephanie Okereke: I decided to go into directing in 2007, after graduating from the New York film Academy. I wanted to do something different by challenging myself to engage in projects that I would be proud of as an actor, producer, and director. Most importantly, I want to encourage young female filmmakers to make the bold step in actualizing their dreams. It was amazing that when I debuted my first film "Through the Glass" it became the number one box office film and grossed millions of naira at the time and created a turnaround in my industry which is Nollywood.
Jones: As an artist and activist, can you talk about the importance of creating a foundation for creating awareness through your work?
Stephanie Okereke: What best way to shape your society and create awareness if not through films? By educating people on what is going on and what can be done to change it. (I feel) my work is a great tool and I intend to use the best way I can (through creating awareness).
Jones: Tell us about your film Dry and your efforts to create awareness about Vesico Vaginal Fistula (VVF)
Stephanie Okereke: Dry tells the story of Zara and Halima who finds themselves in the same cultural trap full of ignorance and cruelty. They each struggled to survive and make meaning to their lives. The movie is inspired by victims of Vesico- Vaginal fistula (VVF) or obstetric fistula, a condition often caused by prolonged obstructed labor during childbirth. This often leaves the woman incontinent. VVF is a major gynecological problem in many parts of the developing world. The film will also be used as an educational tool to create awareness and bring to consciousness the degrading experience young unprivileged women go through in Africa during childbirth.
Jones: What do you want viewers to take away from the film?
Stephanie Okereke: I would like to show viewers that this is really happening in our society and that we can do something about it, if we all play our individual roles. We cannot cry for change if we do not participate or work towards changing (the issue). I want viewers to know that the film represents real live struggles of these women with fistula. I believe that education is the foundation that saves us from any kind of cultural prejudices, it gives birth to human liberation and empowerment, self-reliance and most importantly knowing that everyone deserves it. I also want them to be more aware and entertained.
Jones: How can others help create awareness?
Stephanie Okereke: I have a foundation called the Extended Hands Foundation; our main focus is on women's health and welfare, education and youth development. I have been involved with some organizations in different campaigns to eradicate VVF in Africa. In 2006, I was in Sierra Leone for the opening of the Aberdeen Fistula Hospital by Mercy ship organization. I also visited the Fistula Hospital in Liberian when the UN Mission in Liberia invited me for the "anti-rape campaign". Partnered with the Engender Health Fistula Care Project supported by USAID for a huge campaign against VVF eradication in Nigeria. People can help by spreading the word and support various organizations that are working to eradicate Obstetric Fistula.
Jones: You are the epitome of a Jones woman! You've shared all of your wonderful projects so we must ask what is your beauty routine?
Stephanie Okereke: I just do the basic, wash, cream and use my sunscreen. I exfoliate once a week and go for facials once a month. I Never sleep with make up on my face. My products picks are Estee Lauder Advance Night Cream , Creme De La Mer Eye concentrate and body cream, Aven Cleanace Lotion Toner, Serious skin care glycolic retexturing, and Obagi Healthy Skin Protection SPF 35.
Jones: What is your style?
Stephanie Okereke: Style is an expression of self, how you want to be seen and perceived. I love to have fun with fashion so I dress as occasion demands and how am feeling inside. I love to be effortlessly chic and elegant
Jones: Please share some insight about the importance of substance and style?
Stephanie Okereke: You will have to define how you want to be seen/perceived as a woman and style can help you achieve that, like they say "first impression matters". As a woman of substance, it should be reflected in your style, but you have to know that you are the driving force and your style just expresses it. Enjoy being a woman!
Yvelette Stines
Thumbnail Image