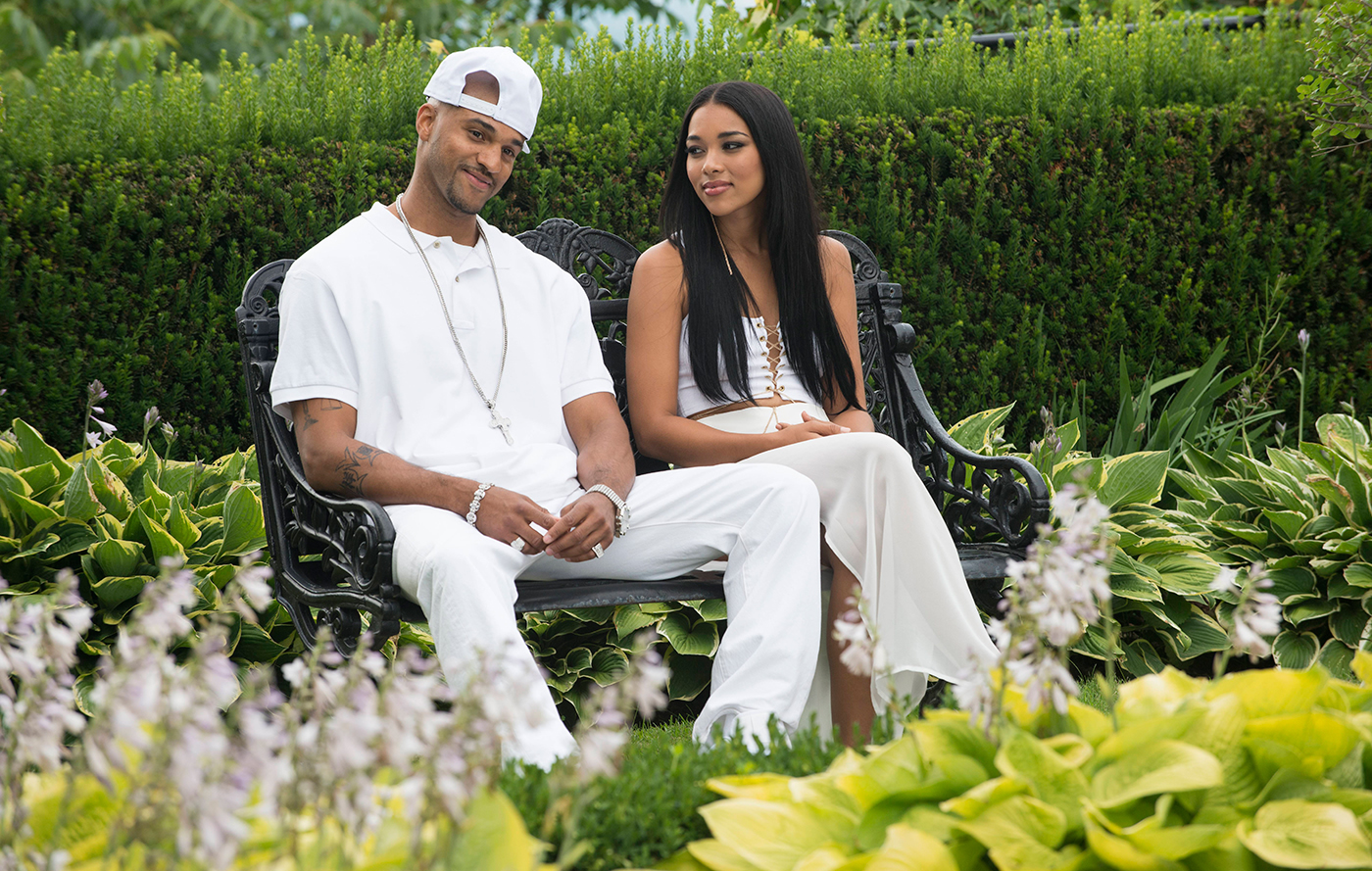 Lifetime Original Movie, Aaliyah: The Princess of R&B, starring Alexandra Shipp (House of Anubis) as the beloved actress and music sensation, is world premiering tonight on Saturday, November 15 at 8pm ET/PT.
Before Beyonce and before Rihanna, self-proclaimed "street but sweet" Aaliyah was poised to become a global icon with top-selling albums, a hot movie career and an adoring fan base. The film follows the beautiful and talented performer's inspirational journey, from her debut on Star Search at the age of ten to the challenges she faced during her rise to become the Princess of R&B. On August 25, 2001, at the height of her popularity, her life was tragically cut short when a plane carrying the singer and some of her video crew crashed after takeoff from a Bahamian runway. Although just 22-years-old at the time of her death, Aaliyah continues to lead a legacy as Billboard's tenth most famous R&B artist of the past 25 years and one of the recording industry's most successful artists in history.
What made you decide to take on the role of Aaliyah?
Alexandra Shipp: For me I knew there was controversy surrounding it and it was like can you do this job and for me I was like I read the script and I really like the material, all the other stuff aside I feel like I could really do a good job and work really hard and I'm also such a huge fan, so for me it was can I do this job, and believe in myself.
What preparations did you have to go through to channel her?
I listened to a lot of her music before I would do a scene I would be listening to her songs within the year that we were shooting the scene but I was always in my trailer trying to buckle down and really find it, constantly watching videos, like I would look up videos from the year that we were shooting the scene so I could see where she was at in that time frame, and mind set, just trying to piece together.
What did you learn about Aaliyah through this process?
Aaliyah was always so calm and she wasn't introverted but kept her private life private she didn't really give up that much in interviews, and I watched behind the scenes stuff and talked to her friends and people she worked with and they were saying that she was so fun and loving and out there and it was really fun to be able to find that … from when she was 14 to a grown woman.
Do you have a favorite Aaliyah song?
AS: I do! But it changes when you listen to albums over and over and you rediscover new favorites. "One in a Million" was my number one jam and then when I really started working on the job and learning more about age, I just fell back in love with back and forth. That was the sound she was so iconic for.
What were some of the challenges of this project?
AS: For me it was time, I wish I would have more time to prepare for it, and more time to film it but it's all in the productions hands.
Do you feel that there are similarities between Aaliyah and yourself?
AS: Aaliyah is very close with her brother Rashad and I'm really close with my brother James so for me it was fun being able to play that relationship between her and Rashad you know he took care of her, so it was fun channeling that in the movie.
Aaliyah's was known for her legendary tomboy chic looks. Were you personally inspired by her style?
AS: Totally. Growing up in the 90's it was all overalls, jeans and basketball shorts and I got a lot of that from my older brother. For a lot of girls though, when you're a second child you always want to be like your older sibling and I wanted to dress like my brother James , what he didn't like I didn't like (chuckles).
What was your favorite Aaliyah look from the movie or in general?
AS: They're all amazing I loved and got to keep the dress that she wore when she sang "Journey to the Past" and they custom made it for me and I asked to keep it (chuckles). I have it in my closet and put it on in my room and dance around in it.
In the movie you see Aaliyah have a mentor Gladys Knight, who is an r&b diva you look up to?
AS: For me, I've always been a huge fan of Whitney Houston. She was a big reason for why I wanted to act. But when I saw "The Bodyguard" and that's the movie I realized I could do both singing and acting. I don't actually have to do soundtracks, I could star in the movie too! It was mind blowing and I worked in a couple studios in LA and I got a chance to meet her five days before her passing and our dialogue was brief and I was so excited and I came to the realization and realized that it was god and that god allowed me to meet my idol and I knew that this was the path I needed to take.
=Breanna Robinson
Thumbnail Image