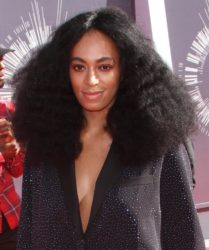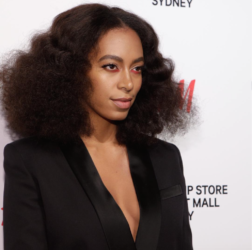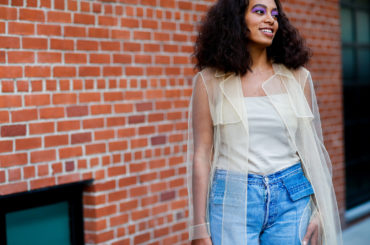 We're hoping this crush will get us a seat at Solange's table. Solange sports textured bobs so well. Her look is a mix of waves, kink and fullness! This style is great for naturalistas as well as extension-lovers. If you choose to add extensions, a curler texture would be best. Or if you can get your hands on something "poofy" or kinky straight, that would be a great option as well.  Follow these 5 steps to achieve this look.
Start with freshly shampooed hair, and then allow your hair to air-dry. If you have tightly coiled hair, put your hair in 4 or more twist/braids to prevent shrinkage.
Using a paddle brush, blow dry the hair out on medium heat. You do not want to straighten the hair out completely.
There a few ways to achieve a wave pattern in the hair. If you used extensions, you may already achieved the pattern. Otherwise, wand curling the ends of the hair may do the trick.
After wanding, use your paddle brush to gentle rake through the hair. If it's tighter than you would like use the blow dryer again during this process at a lower heat.
Afterwards you can set waves in place by using wave clips and finish with holding spray.
We love Solange's vintage glam style and are even more excited about her September 30th release of her third album 'A Seat At The Table'.
-Joyce Koomson