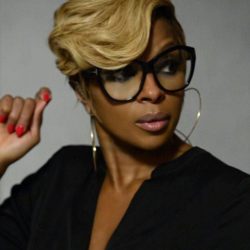 This Hair Crush Wednesday it's all about va-va-voom! Nothing is sexier than a deep side part with volume. It screams both mysterious and super feminine. This style works well on both long an short styles. Follow these 4 steps to add a little oomph to your mane.
Using the arch of your eyebrow as a reference point, make a side part in your hair.
Section out the hair for the swoop and create barrel curls directing the hair toward the face using a curling iron. Using double prong clips, pin the hair into form until they have cooled completely.
Remove clips. Relax curls by using a paddle brush and brushing hair away backwards, away from the face. This is what creates the height and volume.
Using a rake comb, direct hair back towards the face and form the swoop.
Now your ready to throw on your red dress and channel your inner Jessica Rabbit.
-Joyce Koomson