The great thing about the New Year is everyone feels like they just pressed the reset button. Now is the time to set hair goals. This Wednesday, we want to share our top 5 tips to usher in a year of healthy hair.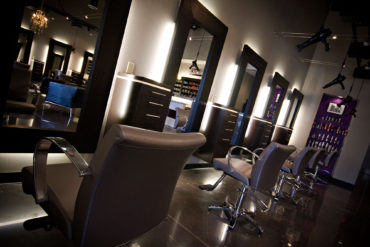 Visit your stylist. Don't take it the wrong way, DIY is great. The internet has educated us about our hair like never before! Don't underestimate the knowledge of a professional when it comes to your crown. Sit in a professional beautician's chair at least bi-monthly. Any stylist will be more than willing to give advice and product recommendations for a healthy hair regimen.  Going to your stylist for your hair is like going to a doctor for your health.
You need to cut it. Trim your ends every 6-8 weeks. Trims prevent the hair cuticle from splitting, therefore maintaining lengths. Many people are so concern with the length that they don't realize that their split ends are preventing growth.
You're in for a big treat. Give your hair some TLC. Alternate between protein and steam treatments every 6 weeks. 
Wake up your follicles. Scalp massages stimulate hair growth. Massaging your scalp increases blood flow, which in turns allows for nutrients to do their job.
Use protection. When done properly, protective styles such as braids, weaves or wigs are great for giving your tresses much need rest.
-Joyce Koomson