Janet Jackson has never been afraid to push the envelope in the areas of fashion, hair and beauty, so it's only right that we celebrate her big day with some of her most influential style moments.
In honor of her 50th birthday today, here's a look at 5 of our favorite fashion, hair and beauty moments from one of the most iconic entertainers to ever touch the stage.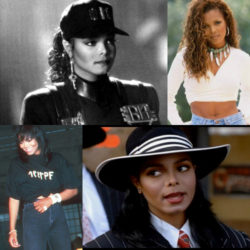 Fashion
When it comes to personal style, Janet is the ultimate fashionista who never follows the crowd but is always on trend….probably because she usually IS the trend! From her unforgettable pantsuit and matching black cap in "Rhythm Nation," to her endless number of crop tops bearing those killer abs, to her skin tight "skinny" jeans and t-shirt in "Pleasure Principle, Miss Jackson exudes the very essence of what it means to be fly!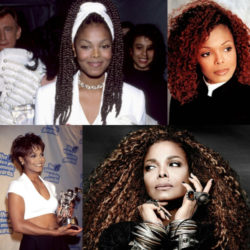 Hair
Not many entertainers can rock box braids, curls or a cropped cut and kill all three styles..but then again, when has Janet every been your typical gal? Her "Poetic Justice" box braids birthed a hairstyle that's still prevalent nearly 23 years later, while her ever-changing curly look has become a staple in her style.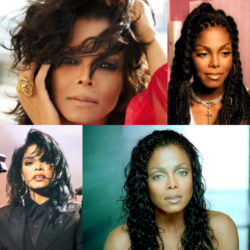 Beauty
Thanks to those strong Jackson family genes, Janet is a natural beauty who loves to accentuate her features look with golden earth tones just as much as she loves a bold red lip.  Needless to say, she can pull of either with no problem!
Of course,  we can't close out without our picks for two of Janet's most fashion-forward music videos ever. Here's a look the dance queen in her earlier days moving through the streets with effortless style in the visual for "Alright," and having a little fun with her girls in "You Want This."
Which is your favorite?
http://www.vevo.com/watch/janet-jackson/alright/USUV70702355