The new Jones Magazine Style & Culture issue has everything you'll need to transition your closet, make up bag and ipod from winter chic to springtime stunning!
Here's a sneak peek at our spring make up must haves, including new products from YSL, IMAN Cosmetics, MAC, NARS & more!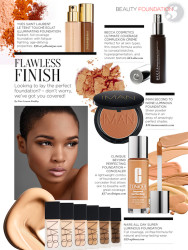 Pick up your copy of the Jones Style & Culture issue today to see all of your beauty picks, stay up on the latest fashion trends, get in tune with our music previews and get your fine art fix all at once.