Women of color across the world have been taking even more pride in their naturally beautiful physical features over the past decade or so and one London-based blogger is adding to the celebration with an exquisite new photo series.
Dazhane Leah is a photography student and blogger based in London who is aiming to combine the beauty of the Afro with the beauty of flowers in her new photo series appropriately titled "Afro Bloomin." "An afro is a statement and the hairstyle itself represents and holds so much history and passion and represents so much," she told Mashable.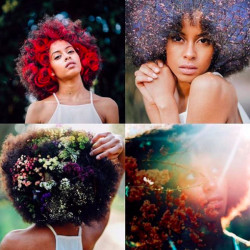 In the beautifully captured photos, the Afros are adorned with colorful spring florals that are brought to life by natural sunlight and the powerful flash of Dazhane's lens.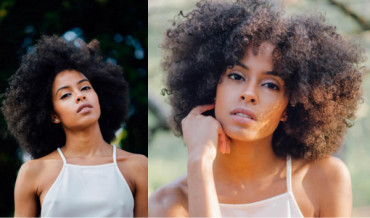 According to Dazhane's Instagram page, the Afro Bloomin photos are a part of a bigger project she's currently working on titled "The Black Power Series." To keep up with her journey, be sure to visit her IG page HERE.