MAC Cosmetics is getting a public dose of the ugly and racist side of the internet.
Late Wednesday evening, the cosmetics giant shared a photo of a Black woman taken backstage at the Ohne Titel NYFW presentation. The photo is a close-range capture of an African-American model with beautifully full lips wearing a deep purple shade of lipstick and was posted to the brand's official Instagram page.
Almost immediately upon posting, the MAC Cosmetics IG comments section began to overflow with racist messages making fun of the woman's lips.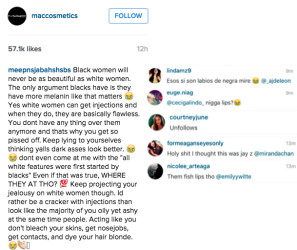 As is often the case, many other women then began responding to the hateful comments, calling out prejudice commenters and highlighting the beauty of the woman's features.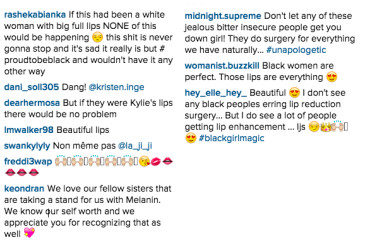 MAC has yet to address the situation, but has begun removing some of the negative comments from underneath the photo.
-R.Nicole