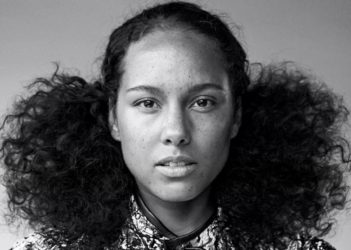 "…there is beauty here in the unyielding way our people, colored charcoal, and
banana beige, and shifting subtle shades of ripe mango, or strongly brown-black, sweet
as the such from sun scorched staffs of sugar cane, have decided we shall survive we will live on.
-Tomorrow's Toussaints by Kalamu ya Salaam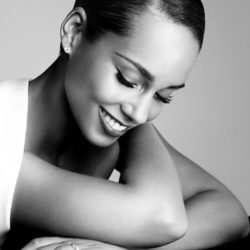 What is your definition of beauty? If you were to ask me, I would simply reply with ease, "beauty equates to happiness and truth." Today, we have the pleasure to appoint our Makeup Monday Spotlight to Alicia Augello Cook, better known as Alicia Keys, a singer, pianist, actress, and producer who believes in love, life and women empowerment.
We currently live in a time when women of various ages have quick access to Youtube makeup tutorials and are bombarded with a realm of exaggerated, false and often misconstrued ideas of human perfection within multi-media. However, Keys found an unconventional way to share a personal belief with others that has currently sparked dialogue within the hair and makeup industry; she decided too stop wearing makeup because she believes as women "…we put so many limitations on ourselves. We put limitations on each other. Society puts limitations on us, and in a lot of ways I'm sick of it. Over it."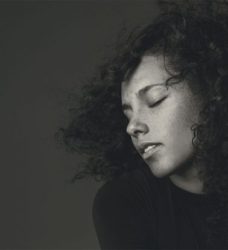 Preach on Mrs. Keys! We here at Jones Magazine admire the fact that you will not allow makeup to define who you are, who you want to be, and who you are going to be. You have embraced your definition of beauty and acceptance of self and that is indeed naturally beautiful. We recognize your truthfulness, your fearlessness, your rawness, your sophistication and pure happiness to stand up for what you believe in and leaving your self undisguised in this world. Continue to be well, be happy, be you!
Comment below!  Share your favorite makeup tips, opinions and ultimate truth by discussing any and everything pertaining to beauty and self-awareness for "Everyday Hope" at the following:
Nafeesah Hope
(203) 809-4629 mobile
yumi4us@yahoo.com
www.instagram.com/nafeesahhope
www.linkedin.com/in/nafeesahhope
www.twitter.com@nafeesahhope
www.instagram.com/yumi_dollhouse_makeup_artists