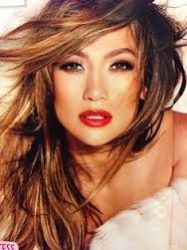 Can you remember your first kiss and what it meant to you to have an experience attributed to love, romance and perhaps a lusty forbidden touch? I remember reading a book titled "Savage Africa" where a British explorer described falling in love with a beautiful African princess, and after courting her for several months, he finally built up the courage to steal a kiss. Unfortunately for him, his plan did not turn out so well. The African princess ran away from him crying and screaming to her guards that the British explorer tried to eat her! It turns out that the African princess interpreted the explorer's mouth-to-mouth kiss as a ploy to vanish her from her kingdom- simply because she never encountered such a direct expression of love and adoration through the physical touch of the lips (I don't blame her, who knows where his mouth has been)!
Unlike the African princess and many other people who prefer to show romance in a different kind of way, a passionate kiss has a few health benefits like reducing stress levels, burning stubborn calories, and even lowering high cholesterol. I am not encouraging you to give forehead and earlobe kisses to achieve weight loss, but if you find that that technique works for you then I suppose it's a win-win situation.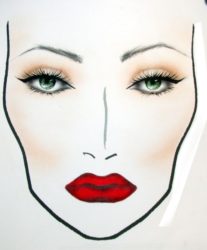 Nevertheless, our nation recently celebrated a holiday dedicated to a festival of blossomed flowers, melting chocolate, spicy lingerie, and emotional quotes- Valentine's Day is synonymous to the makeup industry's bold confident and expensive red lipstick but wearing this color on any day will instantly turn heads! There is something quite exuberant, something very special and revealing of a person who can allow their lips to be a focal point of their face; not only are you captivated by the shapeliness of there lips, but there is a sexy and adventurous personality that comes with it. However, if you decide to wear a strong and sophisticated lipstick like the color red for your Valentine, it is quite important for you to choose a color and product that will of course best suit you, but more importantly do not budge while you kiss under the pale moon light!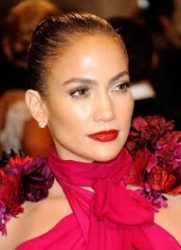 Let's take a few pointers from our Makeup Monday Spotlight (guru of everything fabulous)- Jennifer Lynn Lopez. Better known as "JLO," she is a quintessential Renaissance woman who was born to be an American singer, dancer, actress, designer, author and producer, but through her wide array of life accomplishments- JLO has been coined a fashion icon. JLO's longstanding career and influential take in the world of hair and makeup is due to her trusting a good team of people to create adventurous and admirable looks that will forever be marked down in history.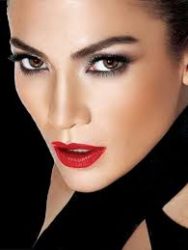 If you would like to mimic just a small taste of JLO's confident and effortless style- check out this YouTube tutorial by Phyrra Collab and give yourself permission to be amazing, bold and sexy in the color red! Oh and you can thank me later. 😉

Nafeesah Hope