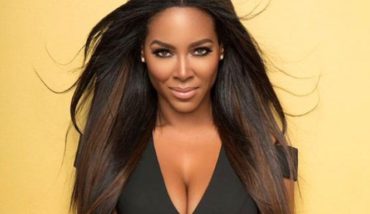 If any of you like to watch reality television the way that I do, you know… The type of viewing that will allow you to escape from a fast-pace life or constant servitude for others throughout the day type of reality television. The kind of reality television that gives you permission to view because of some random epiphany, that allowed you to say to yourself, self, "I can relax now, and do something for me" type of television. I'm talking about the reality television that is so completely far stretched from your real life that you watch something that is so over-the-top and dramatic to simply understand WHY am I really watching other people air their dirty laundry in front of millions of viewers-wild television!
Well, then, you may already be extremely familiar with our Makeup Monday Spotlight who has been on one of our nation's most popular Bravo TV's "must see" weekly series called: The Real Housewives of Atlanta, starring no other than "gone with the wind fabulous" (and I mean Miss USA) don't you forget it fabulous- Kenya Summer Moore!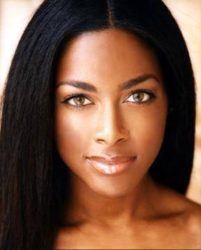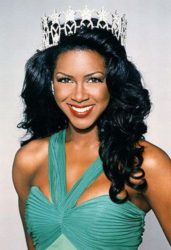 Moore has been a firm representation of ethnic beauty (if you will) since the early 1990's and rose to instant prominence after winning a Miss USA contest. That competition later provided the unique opportunity to contend in one of our world's most biggest beauty pageant's called Miss Universe! Did you know that Ms. Moore was 1 of the 6 remaining contestants to represent what our planet earth's definition of beauty can look like? Think about it ladies, she represented beautiful brown naturally tanned skin that look like you, me and maybe someone near and dear to you!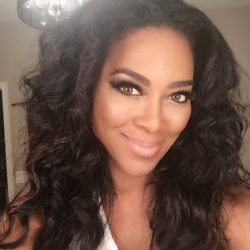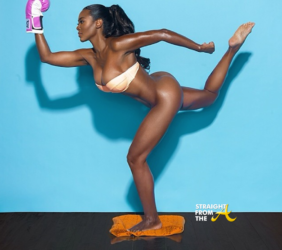 Moore's beautiful mahogany brown complexion looks so delicate and smooth due to drinking plenty of water. Water makes up 60% of your body, 70% of your brain and 90% of your lungs. Your body must replace 2.5 quarts of water through ingested food and liquids each day. Water also helps with flushing out impurities from your body's organs, but more importantly it is a natural aid in lubricating our skin.
Ms. Moore also knows the power of moisturizing and creating a private regimen for yourself. Check out this awesome makeup artist by the name of:PETITE-SUE DIVINITII  she keeps her tutorials update with hair and makeup tips for all of you dolls that dare to give yourself permission to be great, thank me later!
Nafeesah Hope