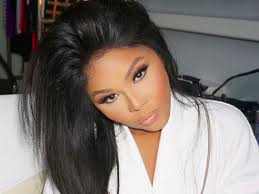 Human beings are here on this planet we call earth for many reasons; and one part of our journey is the subconscious yearning to give love and be loved before leaving our individual legacies. One can assume that our outer appearance is a reflection of how we view ourselves internally, but the operative word in that statement is "assume." If someone wears makeup it does not mean that they dislike their appearance, many people use it as an enhancing mechanism.  Who doesn't want to look and feel their best, but most importantly, who are you to judge? The art of being happy takes more than a foundation brush to stroke an ego or repetitive compliments that will provide a temporary fix to a conscience. However, what good will it do you to conjure negative opinions about somebody that simply do not fully know. Instead, use the power of positive words to warm a soul and restore new hope, happiness and contribute to the aiding of self worth by speaking to the heart.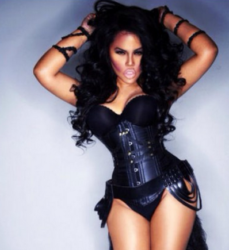 We here at Jones Magazine have the ultimate pleasure to appoint our Makeup Monday Spotlight to the "diamond cluster hustler," Kimberly Denise Jones, better known as Lil Kim. She is a marvelous masterpiece inside and out- due to changing the attitude of what female rappers are suppose to represent in an industry where women are often pinned against each other or stripped apart by unpleasant critics.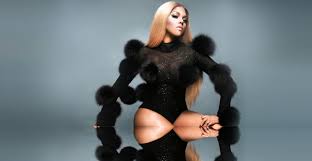 Nevertheless, the Queen Bee is no stranger to having fun with makeup, she uses different colors and textures as a means of creativity. However, there is indeed a right and wrong way to use contouring to complement your favorite facial features and the best way to learn what works best for you is to try contouring in the comfort of your own home. Check out Howcastcarestyle's makeup tutorial on the art of contour and see if it's something that would help put some pep in your step. Give yourself permission to be amazing ladies- because nobody can create your definition of happiness but you!
Nafeesah Hope