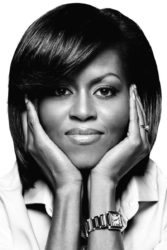 The art of being happy takes more than just a foundation brush to stroke an ego, or repetitive compliments that will provide a temporary fix to the conscience. Sure anybody can look good with the help of hair slayers, makeup magicians, and wardrobe wizards to transform the girl-next-door to a considerably desired entertainer. However, it is the person that wears their strength, courage, dignity, and authenticity in silence while projecting unfading beauty. That my friend, can not be fabricated by our Makeup Monday Spotlight member, First Lady Michelle LaVaughn Robinson Obama.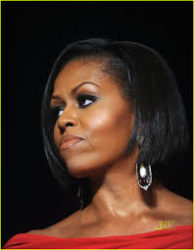 They say beauty is in the eye of the beholder, but we here at Jones Magazine universally agree that Mrs. Obama has a natural ownership of breathtaking beauty, self knowledge, grace, intellect, compassion, and joy. Humanitarian work is looking good on her and so is her natural bronzey high cheekbones- radiating from a smile adorned from happiness.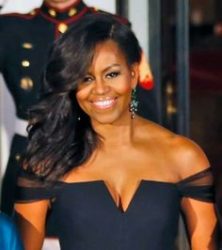 Mrs. Obama's unanchored journey through life is to help others by advocating healthy eating, poverty awareness, and encouraging others to live a physically active lifestyle; she is also an ultimate fighter of justice and server of the condemned. In the world of beauty, Mrs. Obama has had her fair share of makeup trends that she has liked and disliked throughout the years. She has perfected her look to a balance of sophistication, honest reflection, and a flawless look of softly groomed eyebrows, smokey but settle eye-shadows, sculpted cheekbones, and understated lip colors.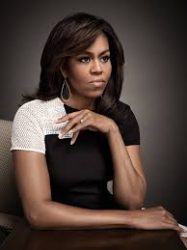 Although, sometimes it can take awhile for an artist to create a masterpiece, in his or her mind, there is a personal quest to perfect the bare canvas that is right before them. There is a story to tell through the artistry of makeup. Mrs. Obama gets it right every time. She encourages us all to celebrate and love who we are and we love and admire the woman she is.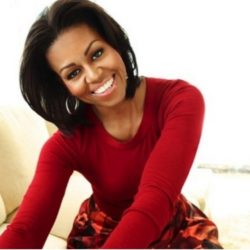 Love the skin you are in ladies and embrace your uniqueness. Be well, be happy, be you!
-Nafeesah Hope