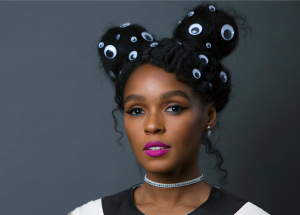 There has been a pleasant shift in regards to Walt Disney's current evolution of the typical Disney princess franchise. The wonderful introduction of the first Middle-Eastern princess Jasmine, the first Native-American character called Pocahontas, the first Asian-inspired Disney filmed titled Mulan and let us not forget- the very first depiction of a Black leading character named Tiana in their successful film titled The Princess and the Frog- hugely embraced by adults and children alike!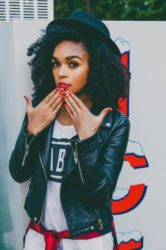 Disney's positive attempt to provide culture diversity within many of their popular films has allowed little girls from all ethnic backgrounds to relate to not only a diamond clustered tiara, magical scepter, sparkly- glittery slippers and flouncy chiffon tutu as the only way a woman can be viewed as independent and powerful. You see, little girls are obsessed with princesses for the same reason little boys are obsessed with toy cars and jumping off of couches…. it just plays to the human element of imagination.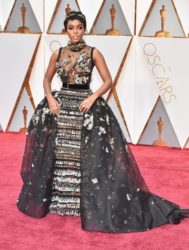 Our Makeup Monday Spotlight looked exactly like a regal princess (better yet a full-fledged Queen) at the 2017 Oscars last night. Let's honor singer, songwriter and Hidden Figures, and Moonlight actress- Janelle Monae's beautiful smooth complected arms for her red carpet look. How did she look like a real princess you ask? Check out this fabulous product review by Akilah SP and look flawless at any time!