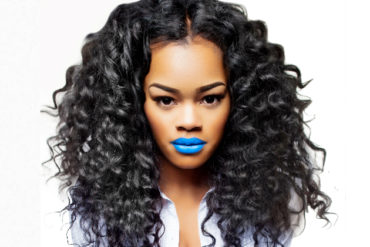 What is your definition of good music? One can argue that old school acts such as Stevie Wonder, Marvin Gaye, Michael Jackson, and Diana Ross are categorized as "good" ol' Motown music- you may have been introduced to it at least once in your life. Despite all of the great musicians who were not named, we here at Jones Magazine would like to shed light on our Makeup Monday Spotlight for the first and newest female artist signed to Kanye West's "GOOD Music" record label- the gorgeous and physically fit, Teyana Taylor!
You may know Taylor from the world premiere music video called "FADE" that Kanye West appropriately released during the 2016 MTV Video Music Awards. After her spectacular solo dance that displayed her luminous, yet healthy physique, women across the United States sparked an age-old question whether wearing makeup to the gym is acceptable or not. Who cares what people think, do what makes you happy, as long as you're not hurting yourself or anybody else!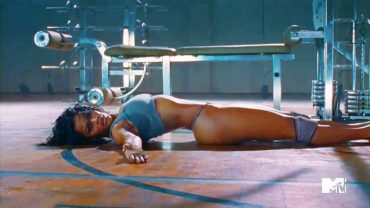 However, if you want to look like a glam God on the elliptical, try your best to keep your foundation, powder and eye-shadow to a minimal and stay away from creamy, oily, non-waterproof products that can easily clog pores due to the mix of sweat and debris found on the environment's machines.
Mrs. Teyana Taylor found a way to dance like nobody's watching (okay, I understand she's in a music video but still…). Go and do the same, work out without any inhibitions and dance to the beat of your own drum. That's the only way to grind in the gym to get the best results that you want. Love yourself ladies, natural or not, be well, be happy, be you!
Comment below!  Share your favorite makeup tips, opinions and ultimate truth by discussing any and everything pertaining to beauty and self-awareness for "Everyday Hope" at the following:
Nafeesah Hope
(203) 809-4629 mobile
yumi4us@yahoo.com
www.instagram.com/nafeesahhope
www.linkedin.com/in/nafeesahhope
www.twitter.com@nafeesahhope
www.instagram.com/yumi_dollhouse_makeup_artists