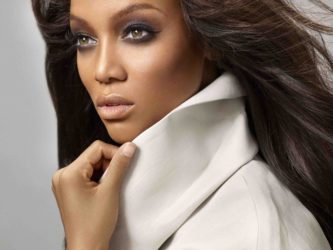 We are all here on this place we call earth to serve a purpose. All of us are very talented at something and actually possess a special gift, or an amazing ability solely unique to you (I like to think of it as a super power!). Some of us may be extremely intelligent, perhaps better at sports, or was born a humanitarian. However, it is up to you to fully recognize your extraordinary power and use it to its full ability to share with others; you must be willing to seek and learn your full potential and value and then simply do good with it. We here at Jones Magazine, would like to appoint our Makeup Monday Spotlight to a multi-talented woman who's spirit is truly worth more than gold, Tyra Lynne Banks.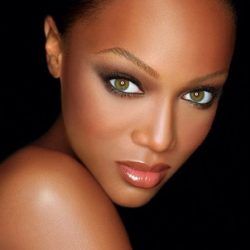 Banks has worn many hats over the years as an accomplished supermodel, television host, actress, singer and producer, but one of her biggest achievements was gracing the covers of GQ and a very special Sports Illustrated Swimsuit edition. Banks was the very first African-American woman to represent a strikingly different, yet breathtaking beauty.
Throughout the years, Banks successfully changed the misconception of what America's perception of beauty, sexiness, and authenticity was viewed as in the fashion and entertainment world. Banks did this by dedicating a majority of her businesses and beauty projects to the empowerment and encouragement for all women to simply love themselves completely. Give yourself permission to be amazing ladies, you're worth more than all of the money in our nation's bank. Be well, be happy, be you!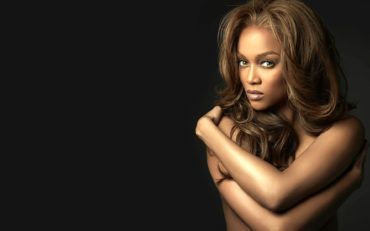 Comment below!  Share your favorite makeup tips, opinions and ultimate truth by discussing any and everything pertaining to beauty and self-awareness for "Everyday Hope" at the following:
Nafeesah Hope
(203) 809-4629 mobile
yumi4us@yahoo.com
www.instagram.com/nafeesahhope
www.linkedin.com/in/nafeesahhope
www.twitter.com@nafeesahhope
www.instagram.com/yumi_dollhouse_makeup_artists