Looking for the perfect stocking stuffer? Mariah Carey has teamed up with beauty giant MAC Cosmetics to debut a limited-edition line of lipsticks, just in time for Christmas.
The first lipstick, called "All I Want," an ode to her Christmas classic, "All I Want For Christmas Is You," is a shimmery, sheer-glazed champagne color, and can only be purchased online via MAC website.
"All I Want" is the leading lipstick until her full makeup collection releases in 2016.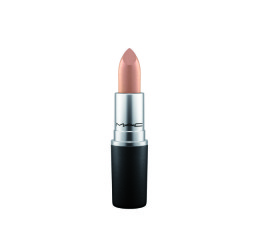 James Gager, MAC's Creative Director, spoke of the collaboration in a statement:
"Mariah is the over-the-top pop and beauty icon. Throughout the years we've all watched her with admiration and feel right now she is at her ultimate best. She exudes elegance, glamour, sophistication, and a sense of fun. Her 'All I Want' lipstick is the perfect frosty holiday shade and her Beauty Icon collection will be everything you think of when you think MAC and Mariah."
Carey is the latest superstar of M·A·C gals, joining Lady Gaga, Rihanna, Miley Cyrus and Nicki Minaj.
See Also: Mariah Carey To Play Commissioner Gordon In "The Lego Batman Movie"
Angela Wilson