It's an essential component of dynamic divahood to stay perfectly coiffed and flawlessly primped for any and all occasions. Traveling should not be a hindrance to this endeavor. With the holidays around the corner, many people will be traveling. There is no question that navigating through airport security, ensuring that our packed liquids are not comprised and spilled during inspections, and preventing our powder compacts from breaking into pieces can be a headache. It is for this reason, that we offer our list of travel beauty organizers and tips. Happy Travels!
Quick Tips:
1. Separate the liquids from the gels:  According to the TSA blog, it is better to store all of your liquid products in your checked luggage. If you plan to take a carry-on bag or just carry the liquid products on your person, make sure to place the products in a clear quart-sized sealable bag and fill it with as many liquids in 3.4 oz or less sized containers that will fit. Thus, you will have to transfer some of your full-size liquid products into travel size containers. Even if you place the full size products into your checked luggage, placing the products into zip-lock bags is helpful in preventing spillage onto clothing items inside of your luggage.
2.     Powder Compacts: To ensure that your pressed powder compacts arrive undamaged, place the sponge that was packaged with the compact inside of the compact. Also, place the compact inside of a sock and layer between other packed clothing. This is to absorb the shock of impact to the product, while in transit.
3.     Instead of Facial Wash, pack Facial Wipes: Since cleansing your skin is a must, you can save space in your makeup bag or luggage with travel-size packages of facial wipes. Using this product will ensure no spillage of your facial wash through transit or inspection. They are also sleek enough to effortlessly pack into your make-up bags or luggage.
4.  Pack Make-up with multiple uses: Use make-up that can play double duty! For example, pack a neutral brown eyeshadow that can double as a brow filler. Packing products that have multi-purposes can cut the amount of make-up that has to be packed in half, leaving more space in your bag for other essentials.
5.  Buy a great travel Make-Up organizer: Here are some of Jones' favorites: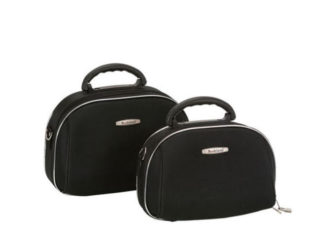 Rockland Luggage 2-piece Cosmetic Set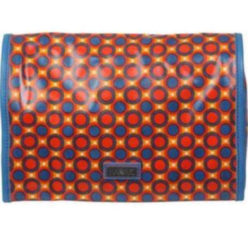 Hadaki Hanging Roll-Up Make-up Pod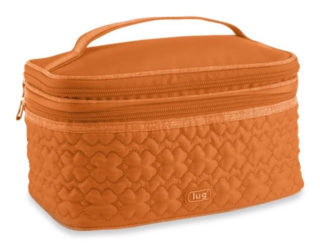 Lug Two-step Cosmetic Case 
-Francina James