We are gearing up for fall television. There is a lot of anticipation around returning shows and some new premieres. This includes, Queen Sugar is the new television series based off the 2014 novel written by Natalie Baszile. The Series will take us on the journey of three siblings, Dawn Lyon-Gardner (Charley), Rutina Wesley (Nova), and Kofi Siriboe (Ralph) coping with the loss of a parent, while dealing with their own scandal, secrets and betrayals. Like most series on the OWN network, this series is not short on pulling you in emotionally.
Ava DuVernay and Oprah Winfrey executive produced and Melissa Clark and wrote the first two episodes. This is the second time DuVernay and Winfrey have teamed up after her famed movie "Selma."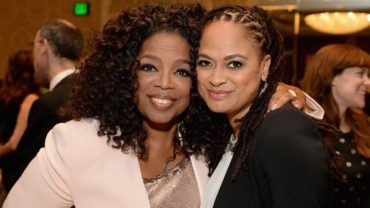 In an interview with THR, DuVernay discusses her upcoming movie, A Wrinkle in Time, where she is the first African American woman to produce a film with a $100 million budget,
"It doesn't figure into my storytelling. The way I tell a story is the same at $100-plus million as it was for my first movie [I Will Follow], which was $50,000. I have more tools to do it and more planks to build the house now, but ultimately if the story is not solid, it doesn't matter how much money you have. So the headlines don't really impact what I'm doing in the room as I work with actors and my collaborator"
The series is set to premiere on the OWN network on Sept, 6th and has already been renewed for a second season.