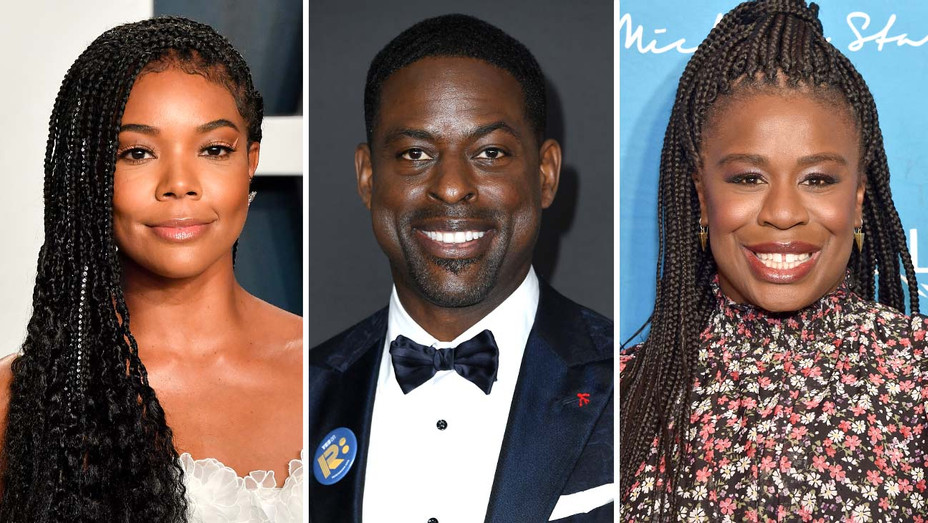 Friends will be reimagined starring an all-Black cast.
Thanks to the next installment of "Zoom Where it Happens." The series is a live table read in presented by Black women artists in partnership with Zoom. The goal is to raise activation, awareness, and intention about the right to vote.
Tonight, Gabrielle Union will host a live table read of an episode of Friends. Fans will hear from Uzo Aduba, Ryan Bathe, Aisha Hinds, Sterling K. Brown, Jeremy Pope, and Kendrick Sampson.
The actors will re-enact season 3's episode "The One Where No One's Ready". The the show originally starred Lisa Kudro, Courtney Cox, Jennifer Aniston, Matt LaBlanc, David Schwimmer, and Matthew Perry.
Members of the production team include Kerry Washington, Rashida Jones, Channing Dungey, Issa Ray, Ava Duvernay, and more.
Zoom Where it Happens will continue through Election Day, November 3, 2020. Join in on the fun tonight at 9:00 p.m. EST. To register visit here.