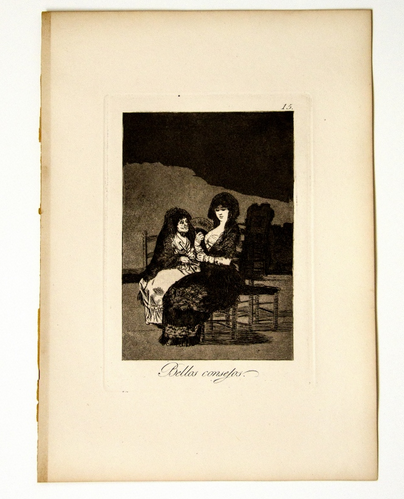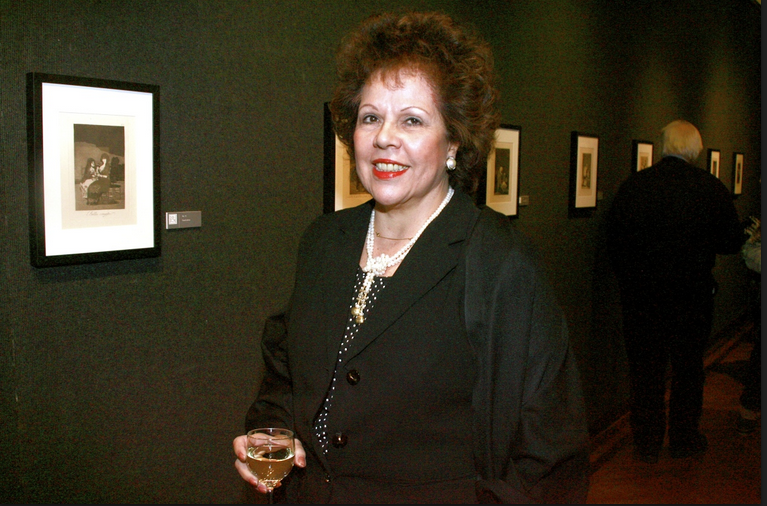 On Thursday January 8th, the National Arts Club and its Office of Fine Arts, as directed by Dianne B. Bernhard, presented a rare series of etchings and aquatint, Los Caprichos, from the Spanish Master Francisco de Goya. The free exhibition, titled Francisco de Goya y Lucientes: Los Caprichosruns until January 31st.
Between 6pm and 8pm, guests including Brazilian Ambassador Ana Lucy Cabral Petersen, Cornelia Guest, Angela Bernhard Thomas, Dr. Alex Rosenberg, Interior Designers Tony Ingrao and Randy Kempner and Lisa Jackson, Sheila Rosenblum, Christine Schott-Ledes and George Ledes, Novates US CEO Nicole Noonan and Steven Knobel, Jean Shafiroff, Pamela O'Connor, Morgan O'Connor, Janna Bullock, Hillary Weldon, Whitney Mercurioand artists Anton Perich, Matt Tierney, Abdullah Quandeel and Josh Rachlin arrived at the historic location to view the collection and enjoy wine and canapés.
The National Arts Club were gifted the etchings by Robert Henri's last surviving heir in 1994. However, the gift was mislabeled, causing the collection to remain undiscovered within the Robert Henri Library at the Club until this winter when an archivist located them.
The exhibition marks the first installment of the Offices of Fine Arts Winter 2015 program and acts as a stunning compliment to their previous exhibitions, including 2014's record breaking 'Charles James: Beneath the Dress,'Rembrandt, Picasso, Munch and Romare Bearden and Emilia and Ilya Kabakov.
Additional guests included: Jody Barrett, Nancy Buivid, Eugenia Bullock, Zoe Bullock, Robin Cofer, Thanos Dimadis, Alex Donner, Dr. Penny Grant, Susan B. Hale, Herb Karlitz, Thomas Knapp,Homer Layne,Gloria McLean, Billy Morrissey, Dale Noelle, Mike Osokin, Elaine Sargent, Whitney Schott, Steve Stanulis, Dana Leigh Supnick, Michael Thom, Andrew Werner, Jules Wood, Robert Yahner, and Jeanette Zinno.