Tyra Banks is a new mom and proud.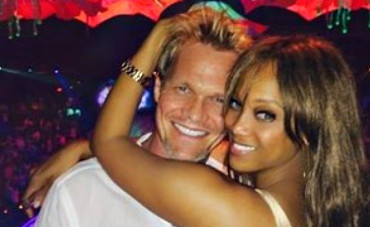 The statuesque supermodel announced last month that she'd welcomed her first child into the world via surrogate and now she's taken to social media to share a first photo of her newborn baby boy with the world.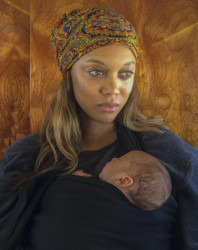 Just barely a month old, baby York Banks Asia is pictured swaddled against Tyra's chest in all black with his mom in matching attire. Tyra's boyfriend/York's father Erik Asla also reposted the photo on his Instagram page.