I've been a fan of Issa Rae for some years now. So I am elated to see, The Misadventures of Awkward Black Girl, come to the television screen. 2016 has been a phenomenal year in terms of Black Womanhood!
In the HBO series, Insecure, Issa Rae focuses on a young woman in the last stages of her twenties. Turning 30 is a pivotal time in a woman's life, a rites of passage, and a time when you tend to question friendships, relationships and career. I am excited that she is highlighting an issue that most Black women have struggled with: the idea of being weak.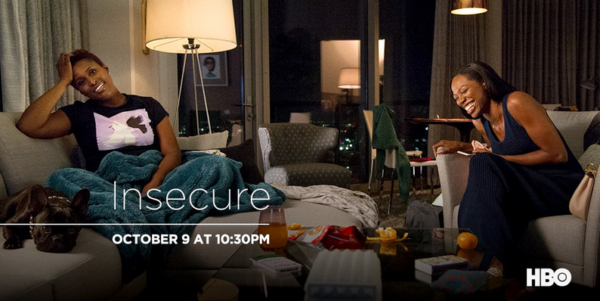 Rae, took to Twitter to explain why she named the television comedy, Insecure, "Because it's this narrative going around, that's awesome, that Black women are fierce, strong and flawless and I don't know that life and my friends definitely don't know that life. And, I wanted to center a show around weak black women on that journey to get to greatness. It's the prequel to Black Girl Magic".
In an interview with Vanity Fair, Rae said this about her new show as well, "It's so important to show that black women do have friends," Rae says with a sarcastic edge. "We're not all just fighting and punching each other and cursing each other out and ending up on the Shade Room together."
Thanks Issa, for showing all sides to Black Womanhood. If you've never watched The Misadventures of Awkward Black Girl on Issa Raes' YouTube channel- Issa Rae Productions, I suggest you go check it out.
Insecure makes its' debut on October 9, on HBO. Check your local listings for times.
Kerri L. Hill