The sudden and untimely passing of music legend Prince left a void in the entertainment industry that may never be filled, but the music he left behind will live on forever and two of those who were closest to him while he created it have been appointed to ensure as much.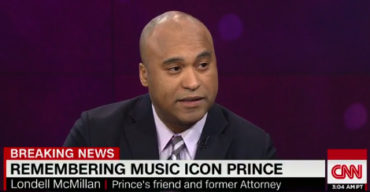 Respected entertainment attorney, The NorthStar Enterprises Worldwide CEO and Prince's long-time confidant Londell McMillan has been appointed to oversee the late icon's entertainment estate alongside Prince's manager Charles Koppelman. According to The Source:
"Mr. McMillan's relationship with Prince was a distinguished one, acting as attorney, manager, confidante and personal friend to the trailblazing artist for over a decade. After working with Prince to free him from his recording contract with Warner Bros, Mr. McMillan worked with Prince to mastermind numerous innovative and historic artist deals, including selling Prince's album on tour and having Nielsen SoundScan register such sales to reach number one on the charts."
Although fans and media have continued to heavy speculate about future plans for Prince's estate since his passing, no official statement on what's next from the estate has been issued from McMillian or Koppelman.