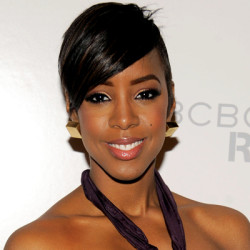 Kelly Rowland will make an appearance on the second season of FOX's smash hit Empire.
Throughout the past few weeks Empire has announced a number of A-listers that are said to appear on season 2, including, Lenny Kravitz, Alicia Keys, and Chris Rock just to name a few. The most recent addition to that guest list is Kelly Rowland.
According to E! News Kelly will play Lucious Lyon's mother in a flashback. For those who keep up with the show, you know how crucial flashbacks are and how frequently they appear. This time, we'll get a glimpse all the way into Lucious' childhood which probably plays a huge role on his present day character.
Below is a photo of Kelly Rowland and the Empire writers in what appears to be a meeting and they look pretty stoked: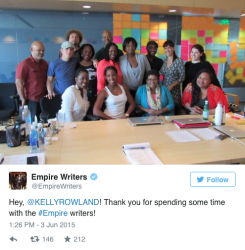 This show has no chill button so I can only begin to imagine the type of mother that Kelly Rowland will be playing.
Empire premieres September 23rd on FOX.
You can find Ebbony on Twitter, @miss2bees