Kerry Washington, our favorite Gladiator gave birth to her second child, Caleb Kelechi on October 5. In true Kerry fashion, the delivery was kept top secret. The new mom has always kept her personal separate from her professional life. Giving us so much but leaving so much to the imagination. Hence, her wedding and first pregnancy were a surprise to some of her fans.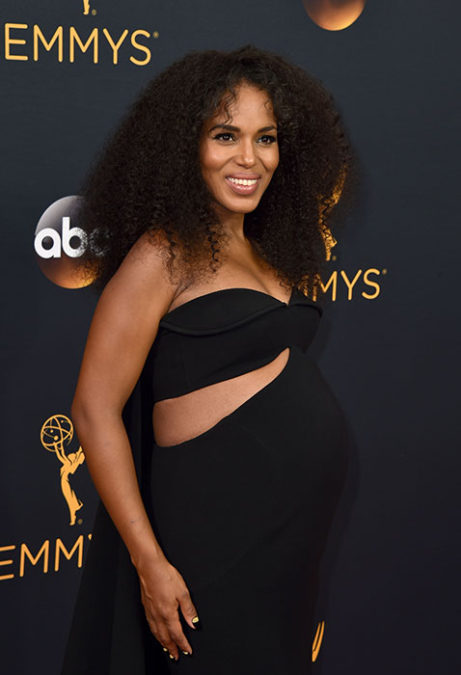 The new mom has given her perspective on her work and life balance in an interview with InStyle Magazine. "I know why [guilt] is the word that keeps coming up, but I can't co-sign to that yet. There has got to be a better way." She continues, "You can't be all things to all people all the time. You have to experience your humanity, you have to know that you are only a limited vessel and can only do so much." In todays' society, it's not unlikely to find women encompassing various roles, while still being wife and mother. Washington, who is an activist, advocate, actress, wife, and mother of two, she makes it look like a baking an apple pie on a summer day.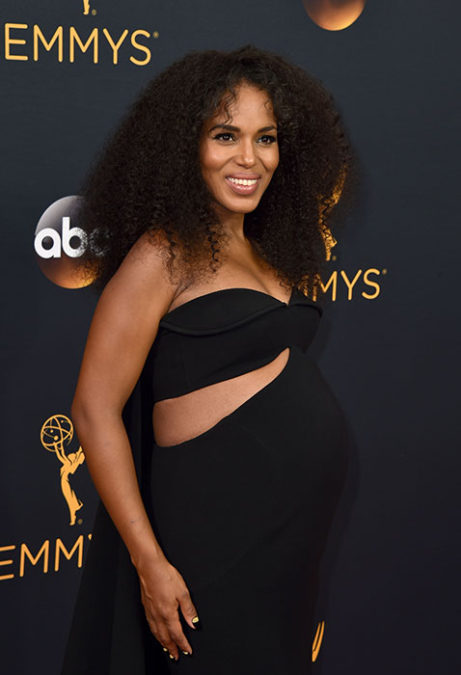 Washington has been able to keep the noise at bay and not feed into the mommy/personal judgement frenzy by keeping her social media accounts professionally focused. In that same interview, she stated, "I started to feel overwhelmed, like there was too much noise. I felt I had to get back to who Kerry, really is. That thing that happens in social media where you're comparing your day to day or your life, or your food, your mood or your kids to somebody else's. I felt like I needed to create a little more stillness around me."
Being pregnant/motherhood is a sacred time in a woman's life and it's imperative that you clear the way for energy that is beneficial and doesn't take away from what and who you are creating in the world. "There's something about pregnancy, that willingness to take up more space in the world-that is liberating."
Congratulations to Kerry and hubby Nnamdi on their new son.
Kerri L. Hill