The world fell in love with Misty Copeland in 2015 when she was named the first African-American principal dancer for the American Ballet Theatre.
Her love and passion for ballet is evident in her advocacy for diversity in Ballet. Misty often speaks candidly about the adversity that she experienced in her pursuit of being a ballerina. She was consistently told that she was she was too muscular to participate in the art.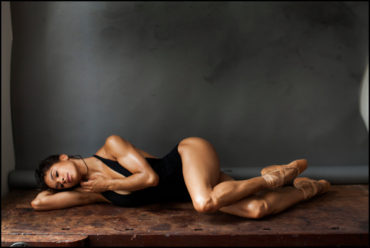 Aside from her activism, Copeland's love for ballet is apparent. Whenever she graces a stage, her effortless and flawless movements capture the attention of the audience and them breathless. Those moments not only capture our eyes, but the eyes of photographer Gregg Delman.
In 2011, Delman recalls seeing Copeland in a magazine. He was so impressed, that he reached out to her agent on an impulse. Five years later, the two have come together to produce a beautifully curated experience titled, Misty Copeland. She shared in the foreword of the book that she did her own hair, makeup, and wore her own clothing for the project. Prior to this book, Delman has taken photographs of Paula DeAndra, the band Saliva, and singer Kelis just to name a few.
The book, Misty Copeland by Gregg Delamn is available now. Check your local book stores.