It was a gloomy Saturday afternoon in the MotorCity as I sat in my apartment anticipating getting on the line with one of the dopest artist that Jay Z's label Roc Nation has signed, Mayaeni
Introductions took place and the interview ensued. She is a calm and humble spirited person. I could hear it with her words, that she doesn't' get caught up in the hype and possibly the magnitude of the impact that she is making for not only Roc Nation but for the rising from the ashes city of Detroit.
Mayaeni was born in Oak Park and raised in Detroit where she would periodically hang out with friends. In her video for the Jack Daniel's Tennessee Honey , she speaks passionately about the places she frequents when she is home, Paramita Sound Vinyl Records, West Village, and her love for community giving and urban farming.
See our interview below and be on the lookout for this rising artist!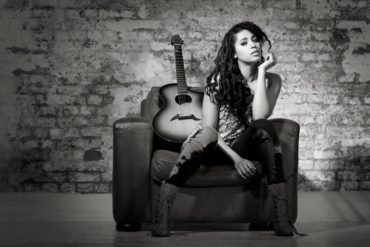 Q: Speaking of Detroit and the Jack Daniel's Tennessee Honey performance, how did it feel to perform at home?
A: It was really cool, I didn't expect the set up to be as big and as cool as it was. Being a headliner was really cool and being around family and friends.
Q: You mention that you were surprised of the set up was, was it because of the transformation that Detroit is going through?
A: How big the Jack Daniel's event was, they had a barber doing haircuts and live painting. It felt like Detroit, a mixture of things going on now (in the city), art, music, and fashion.
Q: How has being a Detroiter shaped you as an artist?
A: It makes you really real and honest and it hard to be, you know people may come up in cities where there is more industry, places like Los Angeles, where you can put on a face. It's kind of hard to be fake in Detroit.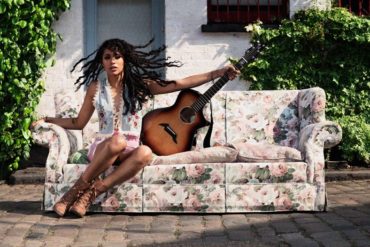 Q: Where do you usually gather songwriting inspiration, and does it follow a process?
A: I think just life in general, most times I will write as an outlet. Sometimes I will get on my guitar and rift for a hook and it will flow.
Q: Every artist has their own style, when it comes to music and fashion. I know that your musical influences/grooming came from Chuck Berry, Bob Dylan and Jimi Hendrix, who would you say are your fashion icons/influencers?
A: That's surprising to hear and a compliment that I'm a fashionista. I'm normally very hippy and earthy, with it. I don't really shop a lot or spend a lot on clothes really. I guess bohemian, gypsy rocker vibe, is how you could describe my style. Kinda bohemian, I like to have flowy stuff-Janis Joplin, kind of crazy patterns type of stuff. Anything with a lot of patterns
Q: You mentioned that when you are in the processes of writing a song, you get on the guitar and you let it flow, do you write out your lyrics or you just hit the record button and it's done?
A: It's both ways, a lot of times, if I hear a main hook melody, I don't really write that down. When it starts getting more into the verse and stuff, I like to write that down, I like to see, like a story or like a poem. So it's like half and half.
Q: What can we expect next from Mayaeni?
A: More touring, visuals, I make my own photos and music. The album will be finished this year and I've been writing for that. Touring. Pretty much the end of the year. A lot of touring and new music.
Visit the Jack Daniels Jack Daniel's Tennessee Honey to learn more.
Stay in tune on social media with @mayaeni
Kerri L. Hill