What a time to be alive! Solange Knowles affectionately known as Beyoncé's little sister released a 21- track album of life giving inspiration on a Black Moon (if you don't know what this is, google is your friend) at the end of September. Significant, maybe? Coincidence, I doubt it.
This album is her ode to blackness and the beauty that it encompasses in a society that continuously makes you question it. This album is the emotional cleansing, that we have been waiting for.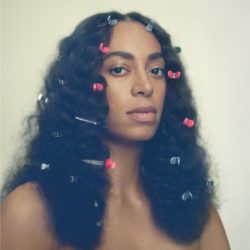 "A Seat at the Table," is a soulful album that solicits talents such as  Master P, Lil Wayne, Q-Tip, BJ the Chicago Kid, The Dream, Kelly Rowland, and countless others to add fire to an already hot album. Mother Tina Lawson and Father Matthew Knowles gave in depth accounts of their experiences in blackness. Solange came to inform the world that some "ish is just for us."
With all of injustice that is happening in the world, this album is a much needed breath of fresh air. With songs like; Rise, Cranes in the Sky, Borderline (An Ode to Self-Care) and Don't Touch my Hair, I found myself singing out a resound YAS GAWD!!! I feel that our "sistacousinfriend" said all the things we say in conversations with our closest friends.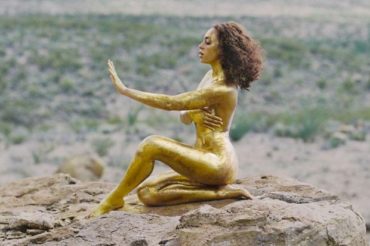 The album is reminiscent of the civil rights movement; empowering, inspiring, and motivating. I listened to the entire album continuously throughout the evening devouring and digesting every word. I was cleansed on a cellular level and I loved it. In my opinion there isn't one song that is greater than the next. The entire album is amazing.
Solange also co-produced the project in its entirety accompanying it with a digital book full of photography that is also inspiring.  In this current age of music, it's rare to find an album that you can keep on rotation and garner encouragement. This collection gets into your soul and keeps you locked, yearning for more. Solange truly outdid herself. To add to the excitement of this musical genius, she also dropped two videos this weekend. They are visually captivating. See the full video for "Cranes in the Sky" below.
I bow gracefully to this Queen, for declaring to the world that embracing our culture, empowering ourselves, and being pro-black is not a slap at whiteness but pays homage to the contributions of those that have paved the way before us.
Kerri L. Hill