Drive, Determination, and Strength… these are the words that come to my mind when describing the upcoming film "Hidden Figures" starring Taraji P. Henson, Octavia Spencer, and newcomer to the big screen Janelle Monae. NASA was established in 1958, during racial tensions and the oppression of women. "Hidden Figures" highlights the contributions of three women who would change the course of space and add their legacies to history, Katherine Johnson, Dorothy Vaughn, and Mary Jackson worked for the National Advisory Committee for Aeronautics (NACA).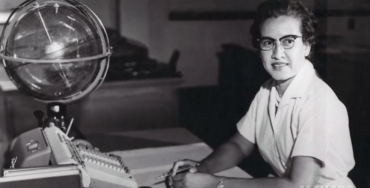 The most notable of the three is physicist, space scientist and mathematician Katherine Johnson played by Taraji P. Henson. Johnson assisted with the trajectory of Alan Shepard the first American in space in 1959. She also calculated the launch window for his 1961 mission. She was well versed in mathematics. When NASA wanted to send the first American to orbit the moon, they called on Johnson to check and ensure that the calculations were corrected. However, this didn't stop Johnson from ensuring she was a part of the mission all the way. She insisted on being in meetings and having her opinion heard, according to an oral history archive by the National Visionary Leadership Project, Johnson is noted for stating "she had done the work, so she belonged."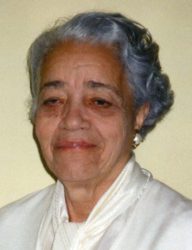 Dorothy Vaughn, played by Octavia Spencer was a mathematician as well. In 1949, she became the head of West Area Computers, a work group comprised of African American female mathematicians. Johnson was assigned to her Vaughn's group before being reassigned to Langley's Flight Research Division. Vaughn continued at NASA specializing in electronic computing and FORTRAN programming. She retired from NASA in 1971. She died November 10, 2008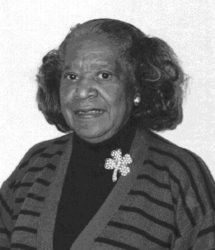 Mary Jackson played by Janelle Monet was a mathematician and aerospace engineer. She began her career with the Langley Research Center. After continuing courses, she later joined a special training program and was promoted. Jackson, after spending years with NASA took a demotion and returned to the Langley Research Center where she mentored women and other people of color. She served as the Federal Women's Program manager and the Office of Equal Opportunity program's Affirmative Action Manager.
We are so in awe of the accomplishments and contribution that these women have made. African American women, have made their stamp on some of the most important events in America's history.
It is time their story is told!!! The film is set to release in January 2017.
-Kerri L. Hill
Photos: NASA