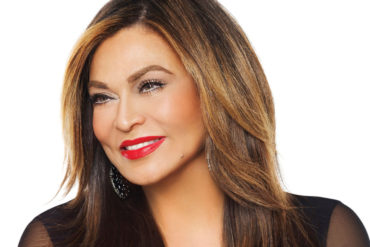 No introduction necessary for this indisputably remarkable trendsetter; at the sophisticated age of 60, just try keeping up with this Jones Woman of the Week. For those of you who may have seen this extremely good-looking, spiritual, vivacious woman somewhere, but can't quite put your fingers on how and why she may look familiar. Please, allow me to reacquaint you with Celestine "Tina" Beyince'- Lawson, better known as Tina Knowles, a well-respected businesswoman, fashion designer, author, and extremely proud mother of super mega stars Beyonce and Solange Knowles!
Knowles, a native of Galveston, Texas was no stranger to getting things done in her late 20s', early 30's. She was washing, cutting, and sweeping up hair during the 80's as a hairstylist; but it wasn't until 1990 when she finally opened her famous beauty salon called "Headliners" in the neighboring town of Houston, Texas when all things miraculously changed. Knowles eldest daughter Beyonce, along with her young friends Kelly Rowland, LaTavia Roberson and LeToya Luckett used the "Headliners" salon as a fun and safe practice space for their new girl group "Girl's Tyme" (which was later renamed Destiny's Child, a multi-platinum recording Pop & R&B group).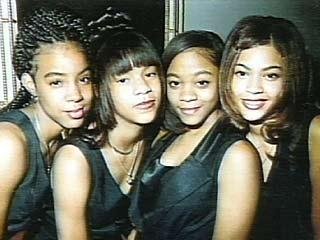 Knowles helped catapult Destiny's Child's image for publicized interviews, concerts, and special events by contributing her creative style and genius for their unique wardrobe. As fate would have it, Knowles father was a chauffeur, and mother, a seamstress for the Catholic church she attended at a young age; so catering to others, designing and sewing clothes became second nature to her due to her both of her parents influence and recognition of such a special craft. In 2002, she introduced her first publication, a book titled Destiny's Style: Bootylicious Fashion, Beauty and Lifestyle Secrets From Destiny's Child through Harper Collins, referencing the art of fashion and its impact on the well-deserved success of Destiny's Child.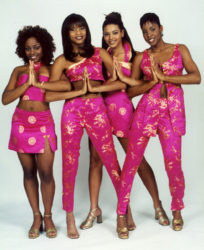 In 2004, she helped launch her daughter's clothing line called House of Dereon (paying tribute to Beyonce's maternal grandmother Agnez Dereon) which was an instant success followed by the promotion of her very own clothing line years later called "Miss Tina by Tina Knowles." In 2009, her line expanded into Walmart following a huge success on the Home Shopping Network. There isn't anything this woman can not do and I'm sure it does not stop here.

Today, we honor Mrs. Knowles because she is a queen in every right, and she is more than just. More than just- a mother, daughter, and sister, she is a beacon of light that has been ever so gracious to share just a few of her talents with the world. Thank you Ms. Knowles for simply being you- Be well, be happy, be kind!
Comment below!  Share your favorite makeup tips, opinions and ultimate truth by discussing any and everything pertaining to beauty and self-awareness for "Everyday Hope" at the following:
Nafeesah Hope
(203) 809-4629 mobile
yumi4us@yahoo.com
www.instagram.com/nafeesahhope
www.linkedin.com/in/nafeesahhope
www.twitter.com@nafeesahhope
www.instagram.com/yumi_dollhouse_makeup_artists