Last week, we broke a story on a MAC Cosmetics Instagram post that sparked an overflow of racist backlash and now the beautiful model featured in the post is speaking out.
Aamito Lagum is a successful young fashion model who has worked with some of the most prominent designer brands in the industry and been featured in a handful of editorial spreads for the most coveted of fashion publications, so you can imagine her surprise upon learning that she was the target of hateful uproar on social media after a photo of her lips was posted to the MAC Instagram account. The close-range picture intended to highlight the beauty of MAC's latest lip color on Aamito's full lips, but it instead prompted several of their followers to lash out at the company with racist comments criticizing the photo.
Nevertheless, Aamito took the incident in stride, proudly celebrating her features with her own Instagram post in response.
In addition, Aamito has also encouraged other women to celebrate their own unique lips on social media by posting photos  bearing the #PrettyLipsPeriod hashtag. So far, nearly 3,000 women have joined in on the campaign.
A MAC spokesperson has since responded to the viral incident with a brief statement, telling Digiday: "MAC stands for and respects all Ages, all Races, all sexes. We do not tolerate any abusive comments in our community."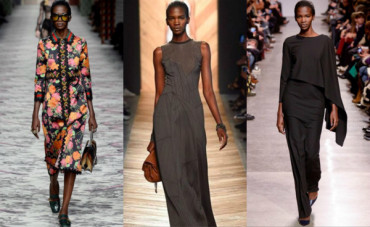 Aamito has walked the runway for a laundry list of brands including Zac Posen, Gucci, Hermes, and Tadashi, to name a few. She has also graced the pages of Vogue Espana, British Vogue, Vanity Fair Italy, W Magazine and was recently one of the models chosen for Kanye West's Yeezy Season 3 presentation in NYC.