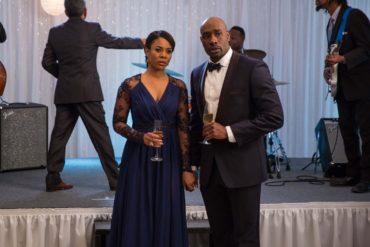 In its opening weekend, "When the Bough Breaks" lands in second place for box office victory while bringing in $15 million when the project was $10 million budget. The film starring Regina Hall, Morris Chestnut and newcomer Jaz Sinclair brought to screens a performance that sent chills. Seeing that it is a suspenseful thriller, that reaction is appropriate.
"Young, professional and successful, John and Laura (Regina Hall) Taylor desperately want to have a baby, but are unable to conceive. After exhausting all other options, the couple hire Anna, a beautiful young woman who agrees to become a surrogate mother for the Taylors. Everything seems fine until Anna starts to develop a dangerous fixation with John as the pregnancy moves further along. The Taylors now find themselves playing a deadly game with a psychopath who holds the key to their future."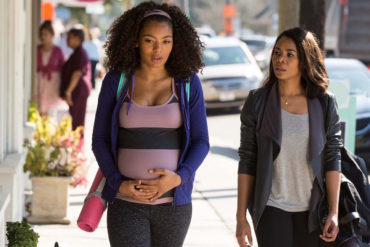 Movie critics have had their say, but we believe that films of this genre need to be made. African-Americans always support these films; let's not be 1-dimensional. Representation matters and this movie like many others exposes all audiences to African-American actors in diverse and versatile roles.
In an interview with the LA Times, Stephanie Dunn, director of Cinema, Television and Emerging Media Studies program at Morehouse College, had this to say about this budding genre of film, "The success of this budding genre is due in large part to two phenomena: the complete lack of theatrical releases catering to black audiences and the way black romantic thrillers borrow ideas from other genres."
This film will go to into my DVD collection once it comes out for TV consumption. If you have not had the opportunity to see the film, I would suggest taking a gander. Check your local movie theaters for times.
Kerri L. Hill