Young Hollywood's favorite face will likely be gracing the big screen yet again in what's sure to be one of next summer's biggest blockbusters.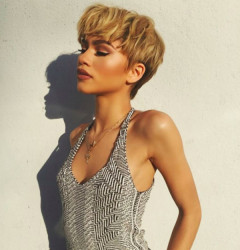 According to an exclusive report from Deadline, Zendaya will play the role of a lead character by the name of Michelle in next year's Spider-Man reboot and is among a handful actors and actresses who have been testing for roles in the film. Zendaya herself has yet to confirm or deny whether or not she has a role in film and although additional details on casting are scarce at present, it sounds like the rising starlet is well on her way to adding yet another impressive item to her growing resume.
The currently untitled Spider-Man reboot is set to hit theaters in July of 2017.