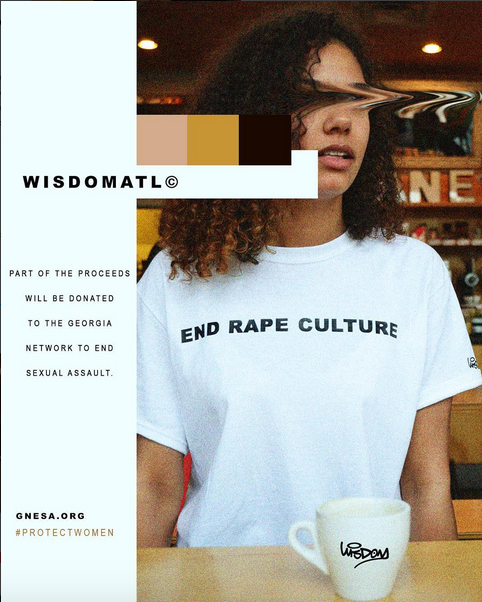 Unfortunately, in our society rape has been normalized. By cause of gender norms and attitudes toward sexuality; rape culture is very real and prevalent; however, many argue that it is a myth. Well, founder of Atlanta-based streetwear line, Latif, rejects that notion.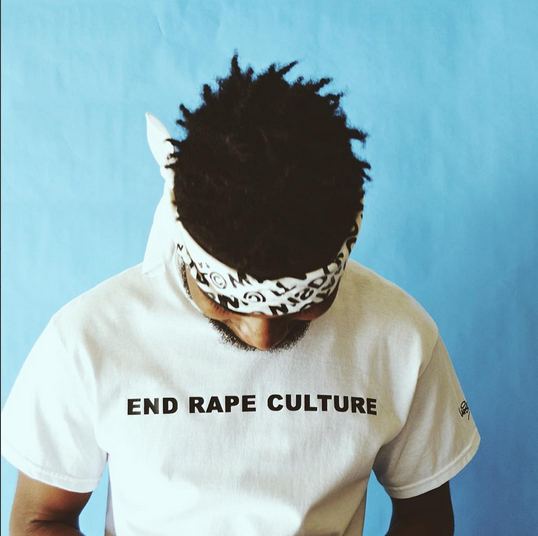 In their own words, "Rape culture exists because we don't believe it does." The street-chic line is speaking out against this societal issue with their "End Rape Culture" t-shirts. Wisdom ATL has partnered with The Georgia Network To End Sexual Assault, a non-profit organization that consists of seven sexual assault centers in Georgia. This network helpes the individual centers develop into viable entities. GNESA functions as a collective voice for reducing the threat and mitigating the effects of sexual assault in the state of Georgia.
"Our mission is to raise awareness and funding for sexual assault around the world." A portion of the proceeds will go to the Georgia Network to End Sexual Assault. To purchase your t-shirt and support fashion with a cause, you can e-mail wisdomatlprotectwomen@gmail.com with your size. You can also purchase by clicking here. Be sure to take a photo in your shirt with the hashtag, #Protectwomen.
–D'mani (ShowMeDmani) DeVoe