Ayesha Curry has teamed up with Freshly Picked to launch a new line of baby moccasins.
The 27-year-old chef and wife of NBA star Steph Curry has a long-running relationship with the brand that spans back nearly four years, so their new partnership seems the perfect pairing. Both Ayesha and the company took to social earlier this week to unveil her new line of Freshly Picked baby moccasins.
A mother of 2 little ones herself, Ayesha knows all to well how difficult it can be to find shoes that stay on their feet and she says these kiddie kicks are a sure thing. The collection comes in an assortment of colors including Mint Chip, Pink Lemonade and Fan Favorite.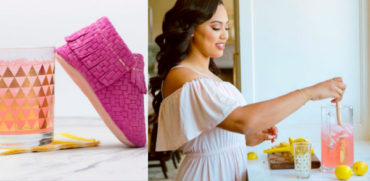 Ayesha Curry's Freshly Picked baby moccasins line is available now via their official website HERE.