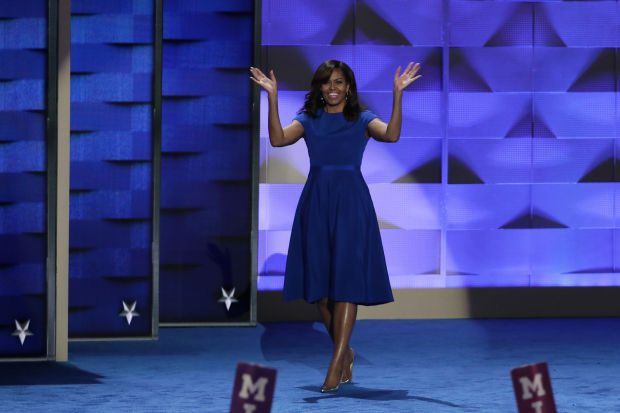 First Lady, Michelle Obama graced the Democratic National Convention in Philadelphia, Penn. on Monday, draped in Christian Siriano. Seeing that this was her last convention speech as First Lady, it was only right that she looked just as eloquent as the profound speech she delivered.
FLOTUS blessed the stage during her opening night address, wearing a demure, yet chic royal blue, Christian Siriano dress. While her ensemble of choice was a bit more modest than the glamorous Givenchy Couture gowns and Narcisco Rodriguez pieces we're used to seeing her in, the First Lady was mesmerizing none-the-less; with both her enamouring beauty and words.
The Hollywood Reporter's, Booth Moore tweeted:"Interesting she went with such a low key look. Almost like she's saying, 'This isn't about me.'"
Our FLOTUS was not only stunning but with each word she gave hope to listeners across the globe. We will certainly miss Michelle Obama's style and grace in the White House.
-D'mani ShowMeDmani DeVoe