Gabrielle Union is an independent woman who's about her business, dedicated to her family and looking great while balancing both.
The gorgeous actress is serving up style on a silver platter for her latest cover shoot with OceanDrive magazine, where she's seen outfitted in several of the hottest designers.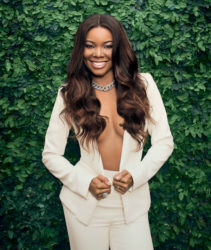 In the opening photo, Gabby keeps it sexy but stylish in a perfectly tailored cream pantsuit by designer Brandon Maxwell.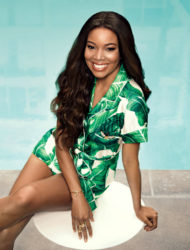 Keeping it colorful for the current spring and upcoming summer season, Gabby is also seen a fab green and white floral print short set by Dolce & Gabbana.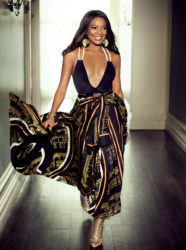 Our personal favorite look from the shoot features Mrs. Dwyane Wade in a black and yellow Chanel ensemble, paired nicely with a super cute one-piece swimsuit from Everything But Water.
To see more of Gabby's looks from the shoot and read what she had to say about being a stepmom, equality for women in Hollwood, marrying her best friend and more, check out the full interview HERE.