Season 3 of BET's breakout drama series "Being Mary Jane" was filled with highs, lows and everything in between, but now that it's come to a close, it's time to look back on some of Mary Jane's best fashion moments from this season.
While it's certainly the realistic subject matter and multi-dimensional storylines that keep us all coming back every week, actress Gabrielle Union has brought an undeniable style and flair to the screen as the leading lady that gives viewers even more of a reason to tune in each week.
As we await what's in store for season 4, here's a look back at a few of Mary Jane's best fashion moments from season 3.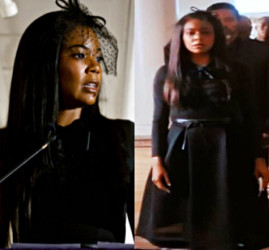 While it was a truly somber occasion, Mary Jane somehow brought life to this pleated black dress and thinly veiled headpiece worn at her best friend Lisa's funeral towards the beginning of the season. Paired with all black pumps and no jewelry, it was ironically one of her most talked about looks from season 3.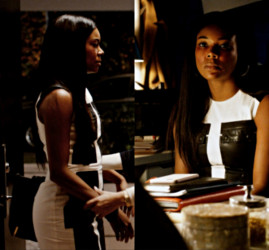 Making your way back to work as a well-known primetime news host after suffering significant damage to your face is no easy task, but Mary Jane had a little help in easing her transition with this trendy black and white sleeveless dress. The leather detailing and slim fit added just enough flair as she made her way back into the workforce with class.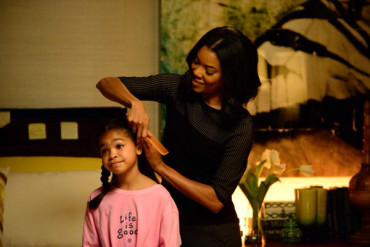 A woman who wears many hats, Mary Jane was as hands on as it gets in this scene when she stepped up to host an impromptu sleep over with her young niece in the wake of her brother's recent drug relapse and she did so with style. Seen here outfitted in a simple but stylish black top with mesh detailing from the neckline down to the quarter-length sleeves and a matching pair of slacks, Mary Jane's super-auntie cape was flying high with ease.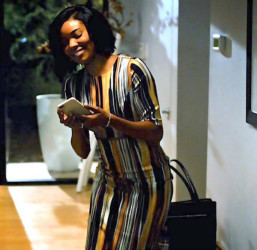 Back to work and back on her grind with a new hairstyle and a positive outlook, this multi-colored two piece skirt set helped bring Mary Jane's character back to life in stunning fashion. The high cut of the skirt paired with the crop top trend gave Mary Jane the perfect amount of sass and professionalism needed to pull of the look.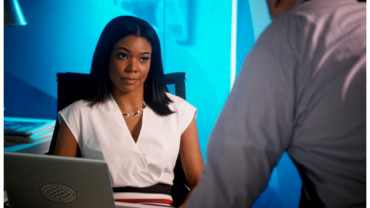 The only thing sharper than this look Mary Jane gave her boss when he demanded that she use her personal dating life as the focal point to relaunch her primetime news show was the outfit she wore while giving the look! Another simple but fashionable outfit from this season, this cap-sleeved white blouse paired with a red, white and black pencil skirt was exactly the look Mary Jane needed to stand her ground at work on the finale episode.
What was your favorite look from season 3 of Being Mary Jane? Let us know!
Image Credit: BET