Supermodel Jourdan Dunn is using her celebrity to spread a message the word about women's empowerment.
The stunning supermodel is the newest apparel spokesmodel for the Allergan #ActuallySheCan campaign, which advocates for women's empowerment. As the face of the #ActuallySheCan motivational and inspirations tanks, Jourdan Dunn says she's proud to represent the brand campaign.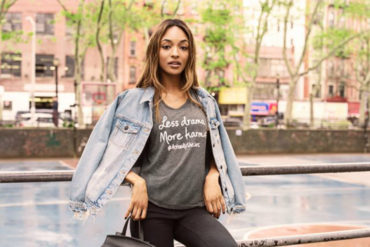 "It's all about empowering women to go out and achieve their goals, big or small," she told Refinery29 in a recent interview. "And I'm all for that; I'm all for a movement that inspires women to get out there and do what they want to do. I feel like we always have an excuse to not do things." The line of tanks features slogans like "Less drama, more karma" and "Less hesitation, more meditation," that currently retail for $32.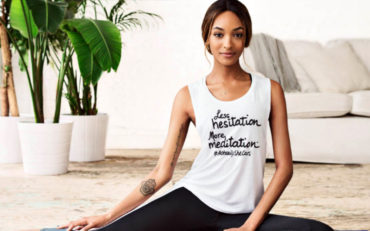 You can check out the full line of tanks, available for purchase now, via the official website HERE.