"It's so hard to say goodbye, to the Obamas!"
I know, I am not the only one feeling like a child, on a family vacation, that is ending all too soon. We are down to the final 100 days of President Obamas tenure as POTUS. We will all miss them. Regardless of some of the criticism that others share,  you cannot deny; the grace, integrity and dignity they have given the world. But it's also hard to accept that our fashion icon, First Lady Michelle Obama will no longer be in our White House.
Mrs. Obama has changed the face of the First Lady forever. Her intellect is unfathomable, her style, untouchable and the way she held down the position of Mother and FLOTUS is commendable.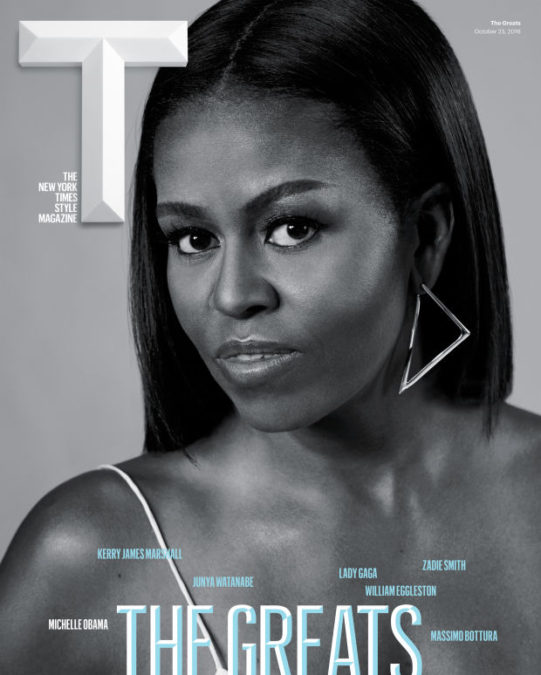 Although, our First Lady has graced magazine covers from Essence to InStyle, it is the cover of T Magazine, that truly honors her greatness. She's poised alongside Zadie Smith, Lady Gaga, Junya Watanabe, Massimo Battur, William Eggleston, and Kerry James Marshall in their 2nd Annual Greats issue.
It's so befitting for our FLOTUS, whose elegance, nobility and chic demeanor continues to have us swooning once again but dreading the day we must part ways. Isn't there a way, we can keep her there?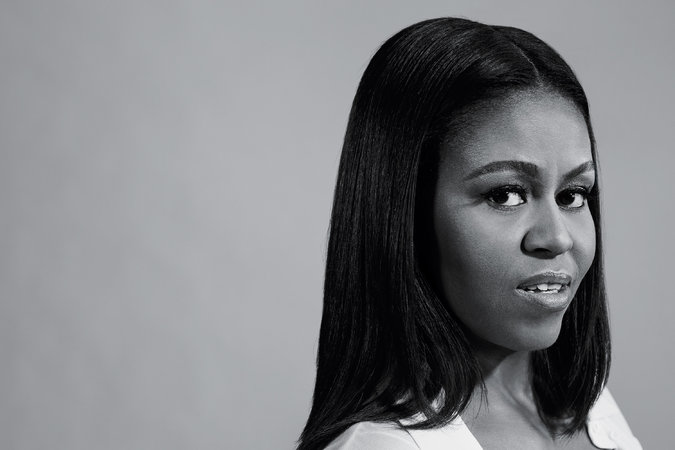 First Lady Obama is photographed by Collier Schorr. She is beautifully fashioned in a Calvin Klein Collection top, statement earrings by Roberto Coin and her hair is pin straight, sleek and regal with a subtle but sexy bronze smokey eye. Although this issue features FLOTUS, it isn't an interview. Instead, she is showered with thank you letters from, Chimamanda Ngozi Adichie, Gloria Steinem, Jon Meachem and Rashida Jones. Ms. Jones, epitomized our beautiful FLOTUS, with these words, "As first lady, she has ticked all the boxes: loving wife, protective mother, health and fitness advocate, garden enthusiast and, yes, style icon."
I couldn't agree more!
Please see the latest issue of T Magazine to get a glimpse of the full-spread.
Kerri L. Hill
Photo: Collier Schorr