As we celebrate Women's History Month, Nike has announced they will make sportswear catered to female Muslim athletes.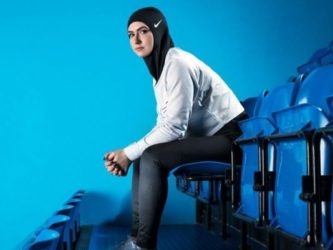 The announcement arrives at a time that is highly politicalized for American Muslims. The launch has been in the making for years as more female Muslim athletes are embracing sports.  Pro Hijab is set to debut spring, 2018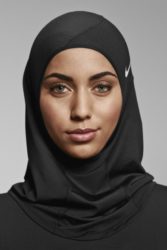 The Pro Hijab, is the result of "an ongoing cultural shift that has seen more women than ever embracing sport," Nike said in a statement according to USA Today. "This movement first permeated international consciousness in 2012, when a hijabi runner took the global stage in London."
The inspiration for the design came from Saudi Arabia's runner Sarah Attar and Emirati weightlifting Olympian Amna Al Haddad. Attar spoke with Nike, stating that "existing athletic hijabs; lacked high performance, lack of breathability and weight movement made it difficult to focus." according to USA Today.
Figure skater, Zahra Lari, the United Arab Emirate's first figure skater, posted on Instagram, "that she is excited" to be involved in Nike's campaign and is wearing the hijab on the ice.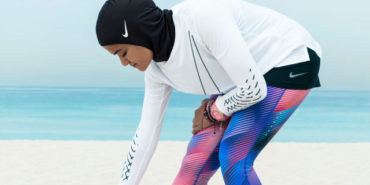 Nike's goal was to create a lightweight hijab that was "inconspicuous, almost like a second skin," the brand stated. The Pro Hijab is made from a single thin polyester material that is available in both dark and neutral colors. It also includes tiny holes to make it breathable and the garment is longer in the back so that it doesn't come untucked during competitions. The design is currently being used by select Muslim women in the Persian Gulf region.
Kerri L. Hill