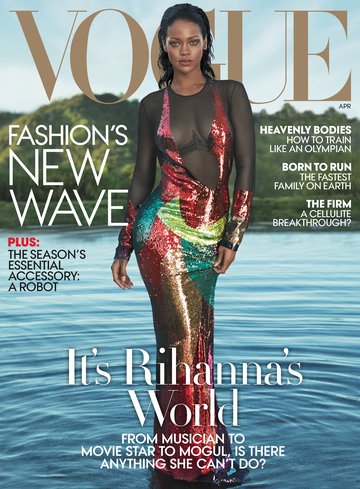 There is no stopping Rihanna! It looks like 2016 is her year. Between her hit album ANTI, New York Fashion Week debut with Puma, collaboration with Manolo Blahnik and new world tour, it's clear she is hard at work, work, work.
She graces the cover of Vogue Magazine's April issue looking gorgeous in Tom Ford. This marks the fourth of the publication's cover for the songstress. In the spread, she also wears Ralph Lauren, Givenchy, and YSL.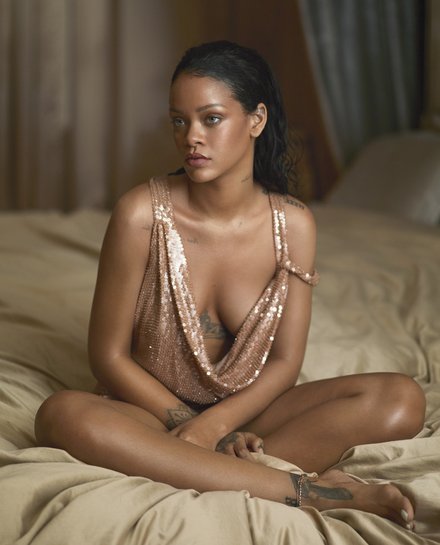 In the article, Rihanna shares her inspiration behind her Puma designs, discusses her new album, reveals her biggest fashion regret, and more.
-Yvelette Stines