Any nutritionist or fitness expert will tell you that changing your eating habits is the key to feeling and looking better about your body. As they say, fitness goals are 20% about working out and 80% about what you put into your body.
Nevertheless, eating healthy can be a challenge if you're not sure where to start, but we've got you covered! Here are three healthy (and delicious) breakfast, lunch and dinner meal ideas from fitness guru Massy Arias that will help you get started or stay on track.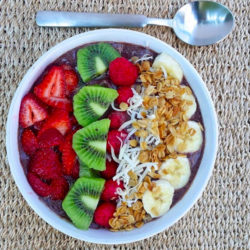 Breakfast – Acai Bowl
Ingredients: Frozen Acai Berry blend topped with fresh strawberries, bananas, kiwis, raspberries, granola and coconut shavings.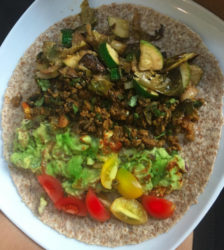 Lunch – Plant-based veggie wrap
Ingredients: Caramelized onions, organic sprouted tofu, mushrooms, cherry tomatoes, roasted brussels sprouts, roasted zucchini and homemade guacamole. Season with turmeric, cumin, cilantro, garlic and sea salt and wrap in whole wheat tortilla.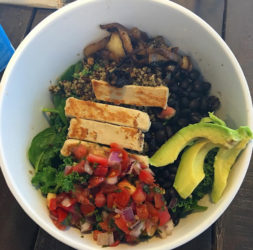 Dinner – Chicken Quinoa Bowl
Ingredients: quinoa, kale, spinach, black beans, avocado roasted chicken breast strips.
For more delicious healthy recipes and fitness tips, visit Massy's IG page HERE.