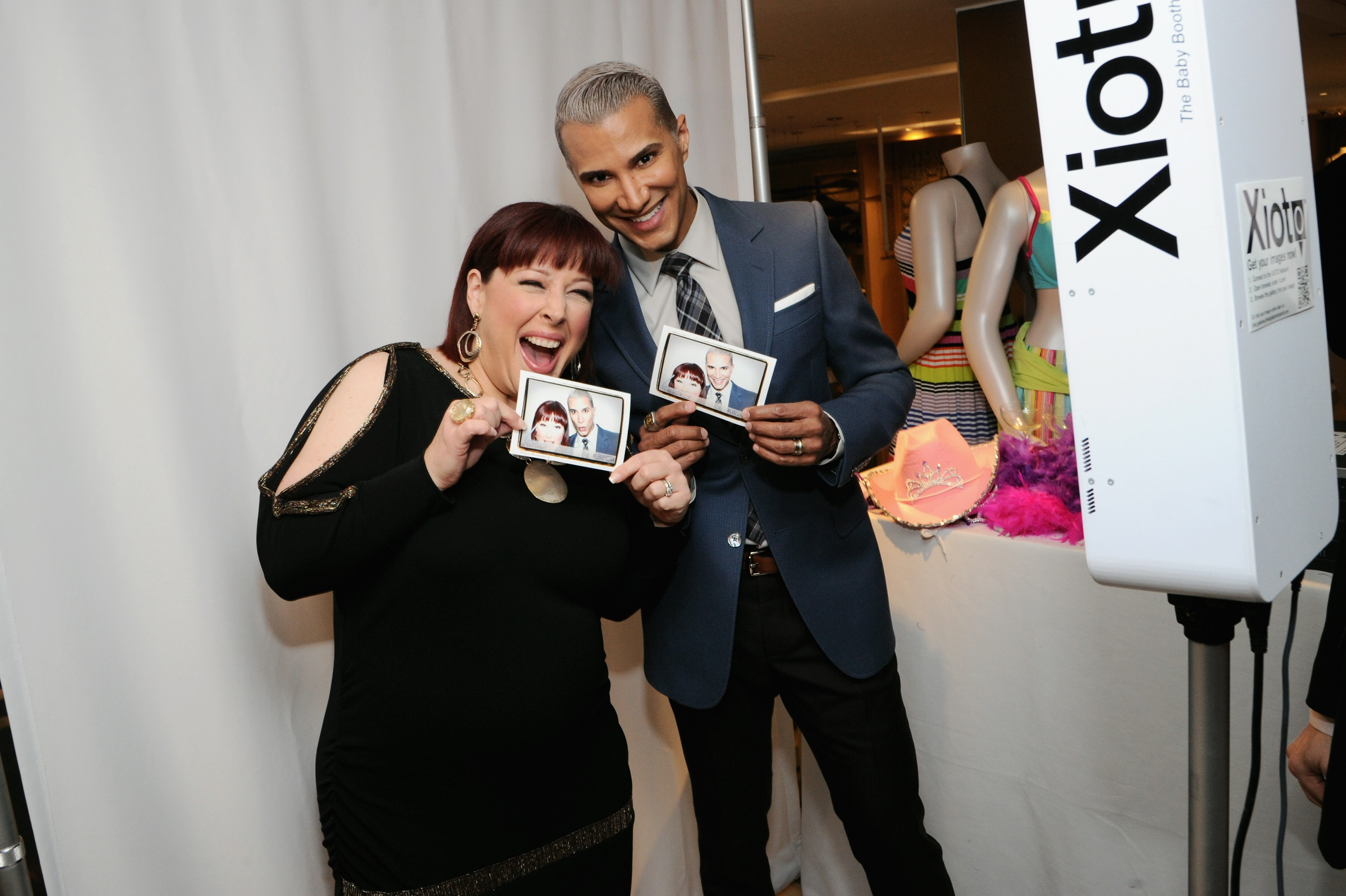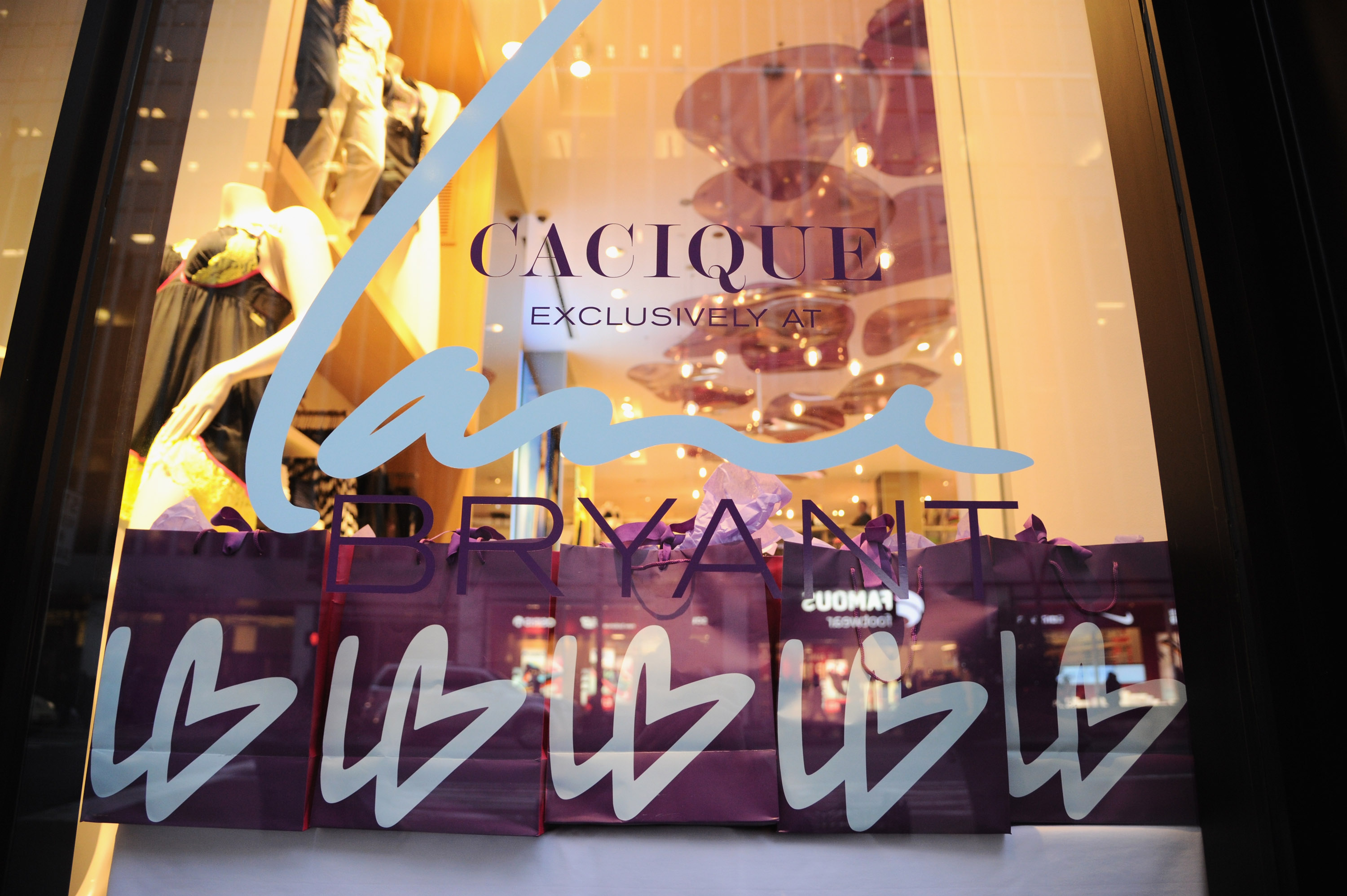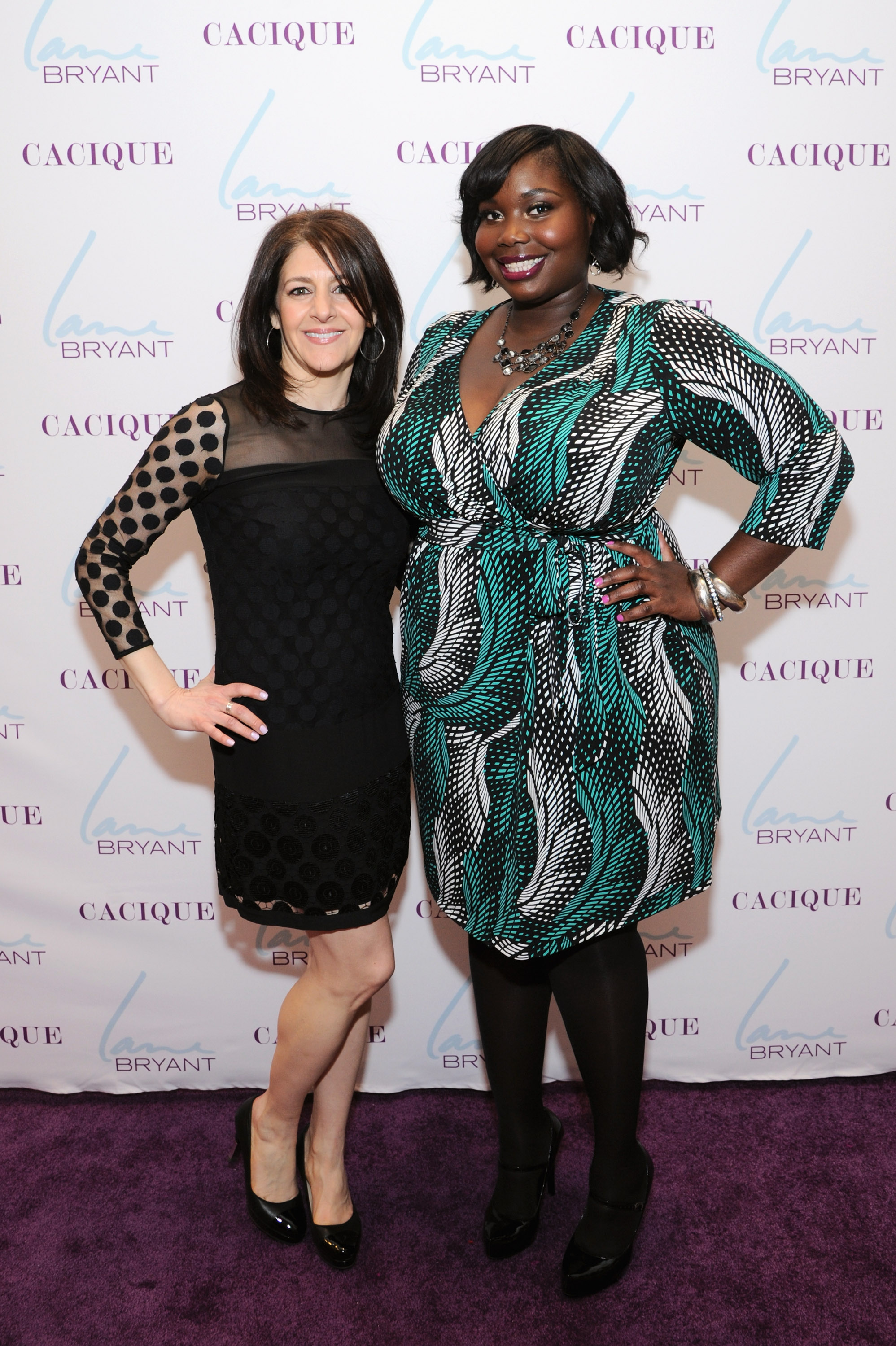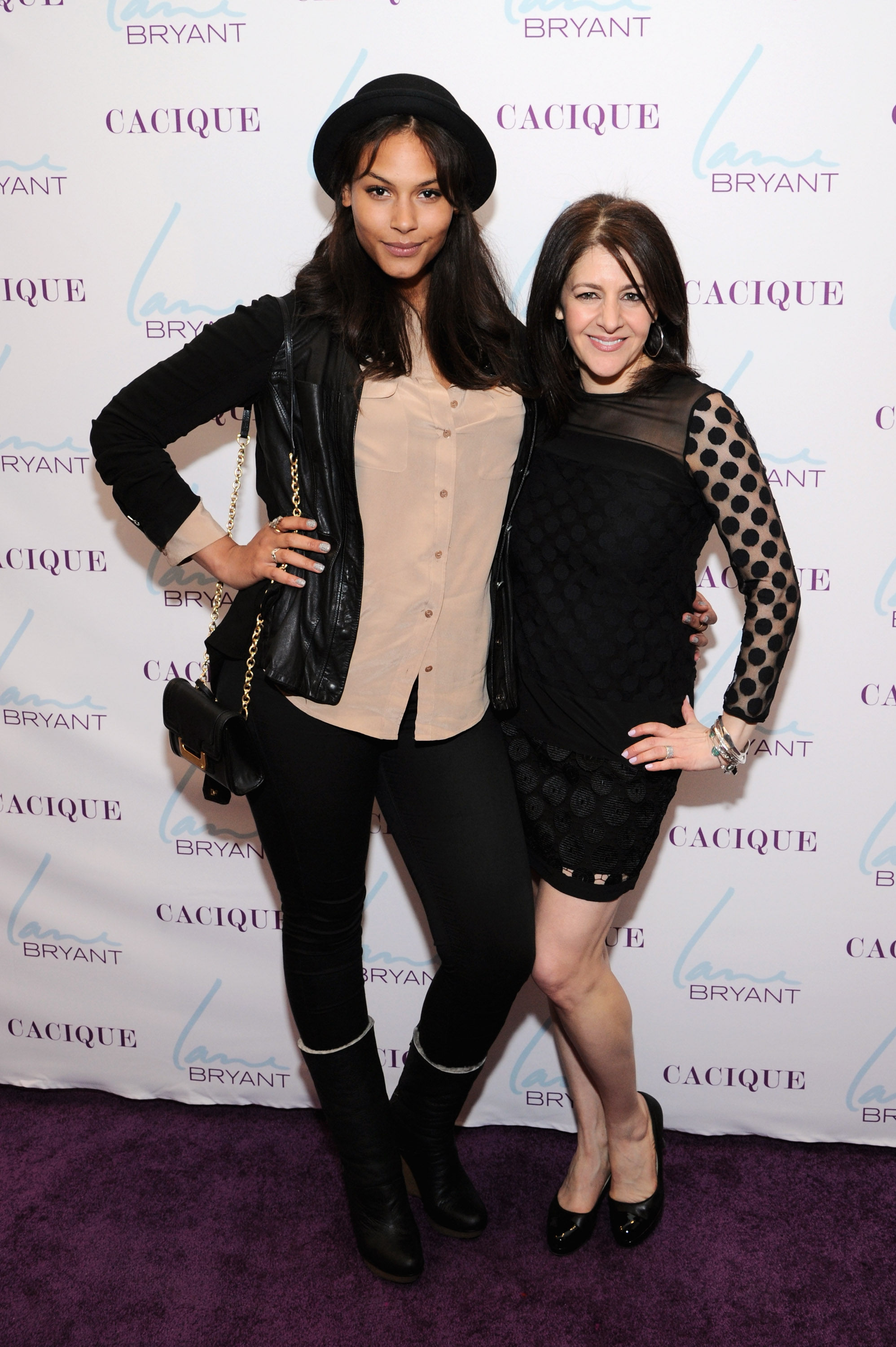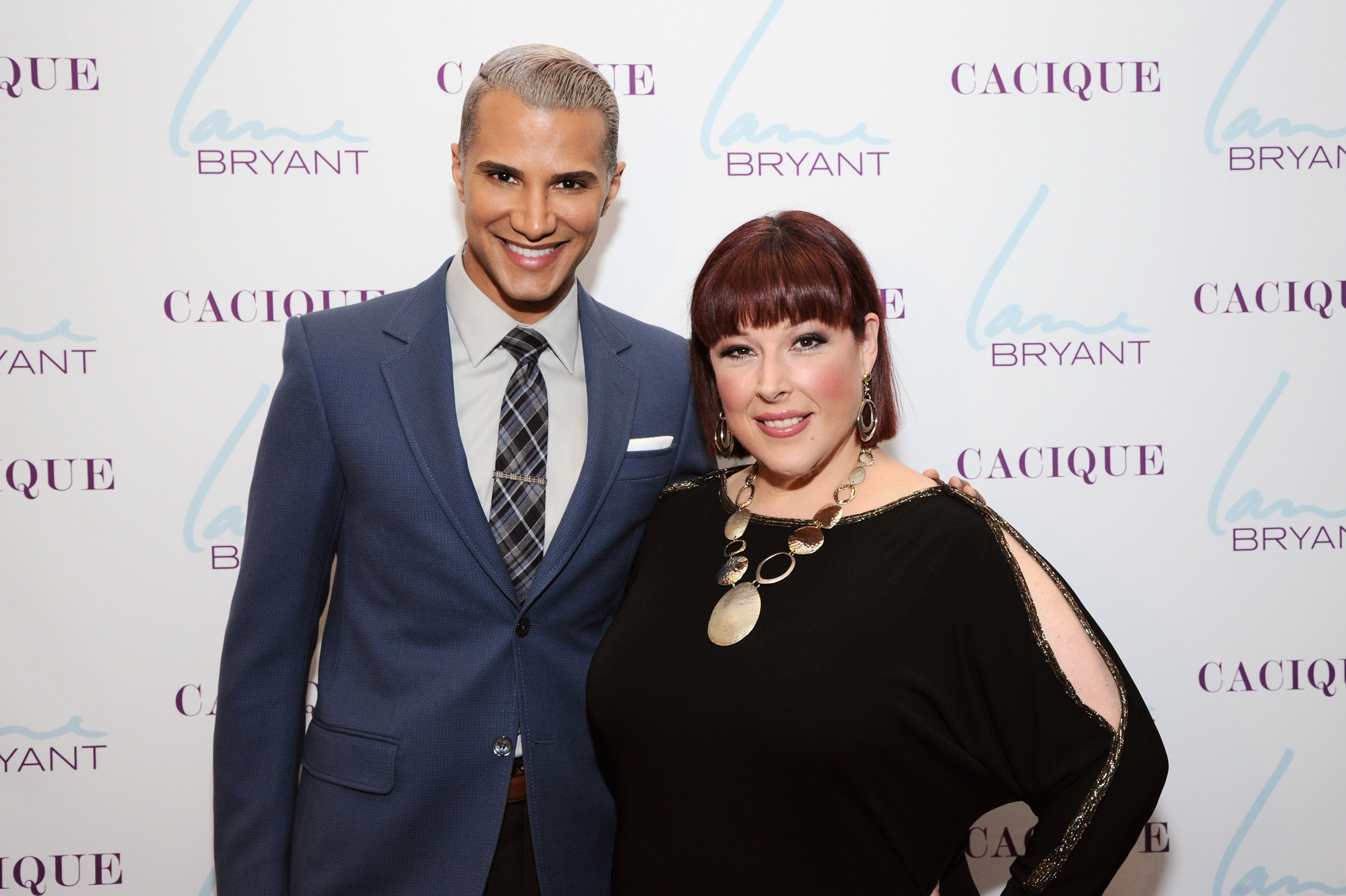 New York City's Herald Square welcomed retail powerhouse, Lane Bryant, with open arms when the site of the new flagship store celebrated with a festive launch event. With celebrities in attendance, pounding music, and dazzling billboards illuminating Herald Square's busy sidewalks, Lane Bryant's midtown arrival elegantly commanded the spotlight.

As the leading retailer of plus size women's wear in the United States, Lane Bryant is one of the most respected and recognizable brands in the fashion world. Created in 1904 by Lena Bryant, the brand began as a single shop on New York City's 5th Avenue, specializing in maternity wear. Although Bryant found success in maternity garments, it was when she began designing for naturally full-figured women that sparked her incredible ascendancy. Today, Lane Bryant stores are located in almost every single state in America. Carrying everything from general women's wear, swim-wear, workout gear, shoes, intimates, and accessories Lane Bryant meets every desire of the modern woman.

Demonstrating the brand's longevity and relevancy, New York fashionistas, industry insiders, and celebrities gathered for the exclusive party. The special guests for the evening were music superstar and actress, Carnie Wilson, and fashion stylist and designer, Jay Manuel.

Carnie Wilson rose to fame with her band Wilson Phillips with the release of their 1990 debut album. Selling over ten million copies and producing three number one singles, the album catapulted Wilson to instant stardom. Grammy nominations followed and history was made in 1992 when Billboard credited them with the best selling album of all time by an all female band. Since then Wilson Phillips has released four studio albums, appeared in the 2011 film Bridesmaids, and even participated in a 2012 reality show. Carnie Wilson herself has made numerous television appearances as an actress and host, and has been very outspoken about body image and weight, appearing on VH1's Celebrity Fit Club, and even posing forPlayboy.

Jay Manuel is a fashion designer and makeup artist. He rose to fame as a photo shoot director onAmerica's Next Top Model, where he appeared for 18 seasons. Manuel has also appeared on Canada's Next Top Model, hosted major red carpet events for E! Entertainment Television, and released a clothing line in partnership with Sears.

After posing for photographers on the carpet and giving interviews, Wilson and Manuel enjoyed the party, mingling with guests and sharing spring fashion tips, as well as previewing the latest collection. Well-known fashion bloggers Ashley Falcon, Alissa Wilson, and Marcy Guevara also came out to support as well.

Satisfaction was guaranteed for all of the invited guests in attendance. Delicious hors d'oeuvres were served the entire evening as well as Lane Bryant signature cocktails, the Fashionista and the Lanetini. While the guests shopped the new collection and mingled, DJ Lindsay Luv kept the party rocking. The unveiling party of Lane Bryant's New York City flagship store was a stylish and chic soiree that celebrated the beauty of every woman, demonstrating that when it comes to fashion, curves are in.

Exclusive Interview With Carnie Wison below

Q: What is like to be here at the Lane Bryant launch tonight?

Carnie: The vibe I'm getting tonight is that this is a celebration. This is really rock and roll right now, I am really excited. First of all the dress I'm wearing is from the Lane collection and this is something that I feel great in. I'm wearing this on stage on Saturday night when Wilson Phillips performs in Miami. I'm going to feel great getting up there. Its like it was tailored made for me, its perfect. I'm really impressed with Lane Bryant right now, I feel like they've stepped it up. I look around and I see hip, I see cool, and I've shopped here for years. I have been a Lane Bryant customer for a long and I feel like its going to the next level. I really believe that. Lane collection is stunning. I love that blush blazer, there is a lot of things I have my eye on tonight that I'm going to beg for. This is a celebration for all women, all sizes, but its not a plus size event. This is Lane Bryant in the middle of New York City, we're not shopping in a dark shadow in a corner, this is here for all women to feel good.

Q: Besides the upcoming show in Miami, what else is going on musically?

Q: We are talking about the next album and we just had another album called dedicated so now we're talking about the next album. We're just continuing to do shows, touring, we have nine children so we are one of those weekend touring bands. We don't go out for six months because we have young children. I'm a working mom of average size and I feel great about it now. I have really come into a new place in my life. I'm really embracing who I am, just accepting it and loving it and not feeling ashamed to be standing next to Wendy and Chyna. Really proud of what I stand for, which is acceptance and self-love and the love of fashion. Why should women that have curves be denied that? Its not fair and that's why I'm here.

Q: You are such a voice and inspiration for so many people out there and I have recently watched you use that voice on The Talk. I love you on the show! When are they making you a regular?

Carnie: Are you kidding me? What do you think I'm praying about everyday? Here is the real dream – that they have the Carnie Collection here at Lane Bryant and that I wear it on The Talk everyday. I'm just saying! How great would that be? Like the secret, I'm actually putting that out there. That would be a dream come true.
–Moshe Alpert-Eschbach
Thumbnail Image