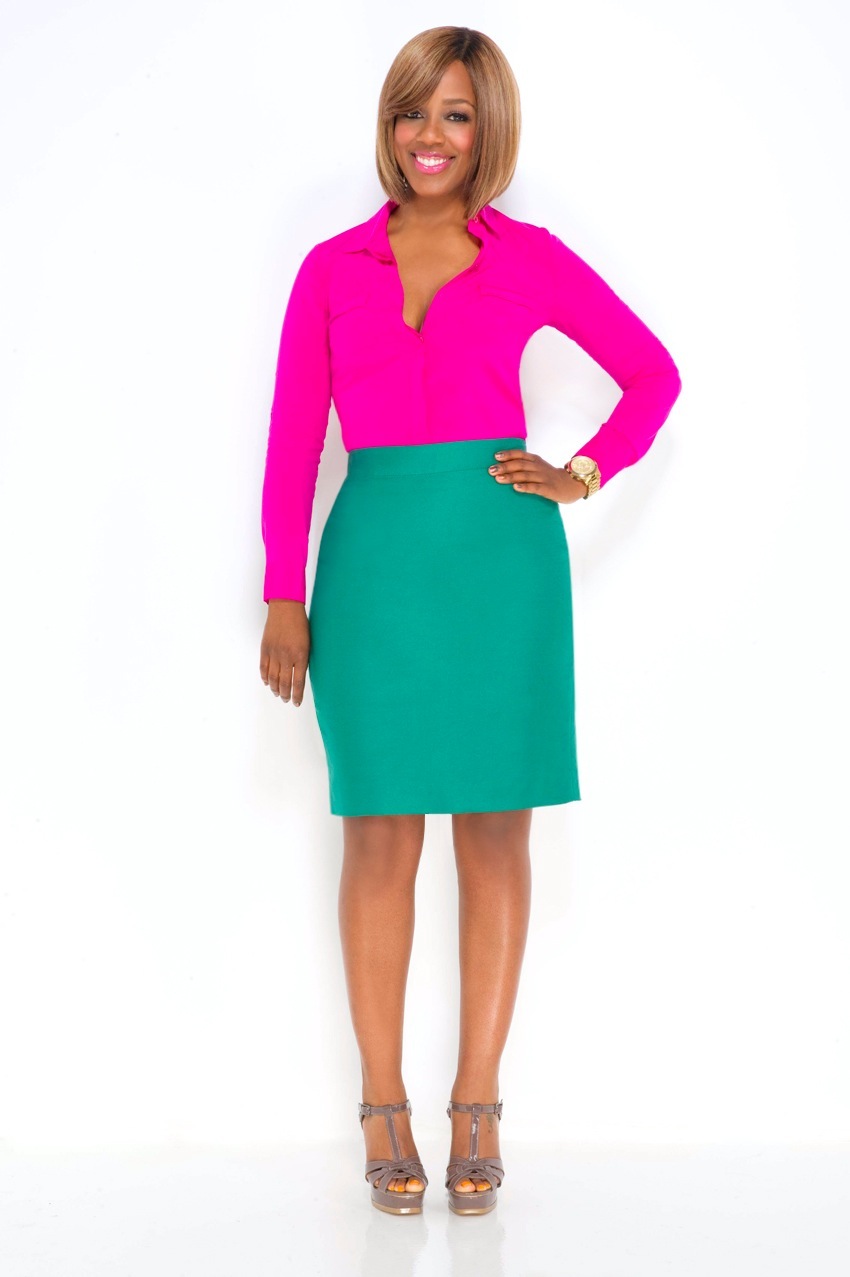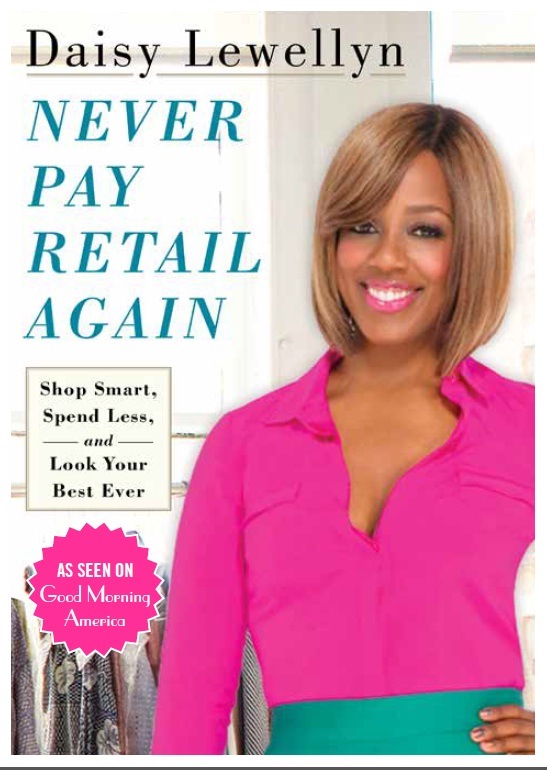 Daisy Lewellyn bares and shares all. Bravo to this "Queen of Effortless Chic". Read below about her influential fashion family, her upbringing, and what motivates her to be great.
What inspired you to work in the fashion industry?
I grew up in a Fashion Family. My mom isn't Anna Wintour & my dad isn't Andre Leon Talley, but my great
grandmother, grandmother, & mother are true fashion girls. In high school I used to make & sell accessories to my friends. Most people were waking up early to cram for the exam, but I was in my room pedaling away on the sewing machine making Sunflower Scrunchies, Clueless Pins, & Daisy Hair Clips. I was beyond obsessed with the movie Clueless. Cher was my living style
icon, I even named my first car, a red convertible Cabriolet, after her. I start- ed a Clueless Club at my school and we would produce really amazing fash- ion shows with clothes borrowed from Del Amo Mall. I was accepted into the Nordstrom Brass Plum Fashion Club and basically felt as if life could not get any better. My mom always supported my shopping excursions and my determined shopping trips searching for the perfect pair of espadrille sandals for Easter. I guess it all paid off & now makes sense. See mommy, magazines & wearing angel wings to the prom opened doors for my career.
You have worked with many A-list celebrities. Which one did youenjoy working with the most?
I absolutely adore reporting from the red carpet. Celebrities are just like you & me, they are real people, that happen to have pretty cool jobs. I've inter- viewed so many greats from Tamar Braxton & Vince, to Tori Spelling, to Salt & Pepa. Kelly Rowland was a lot of fun to interview at the Essence Women In Hollywood Awards this year. She's so down to earth, you feel like you're talking to your BFF that you grew up with. Kelly had me cracking up because I asked her what she was currently obsessed with and she started to shimmy her shoulders and said…Lingerie. I love it! A girl who loves to feel sexy is alright with me.
What motivated you to write the shopping guide, "Never Pay Retail Again"?

Never Pay Retail Again was motivated by the former recessionsta which is now called the Bargain Babe. She wants to be able to pay her rent, buy the Gucci bag, but not have to use it as a pillow because she's homeless. I wanted women to know how to create a shopping budget, how to look their absolute best no matter how much money they make, or what size they are. I feel like there is absolutely no valid excuse for women to not feel good and look fabu- lous. From great discount stores like TJMaxx & Marshalls to savvy online sales from Gilt.com & even Kate Spade Sat- urday, there are resources galore. The great thing about the new digital edition is that it can go with you wherever
you shop, no matter if you are in a mall or a flea market. I have become shoppers go to girl for style and sav- ing advice, and readers know when they see my face, they can trust the information inside.
Who do you admire in the fash- ion industry today?

June Ambrose!!! She's my girl. I love her ability to balance her career, be
a Rock Mom, and a wife too. She actually transitioned from a career
in finance, then to music, then to fashion. I admire her & tell her every chance I get.
How did you get the title, "Queen of Effortless Chic"?

It came after I did my first television segment for Glamour Magazine.
Fox came to the office to talk about Mischa Barton's Style on the OC, and there it just flowed
out my mouth, the term Effortless Chic. I then realized that I was, indeed, Effortless Chic. I always look chic, but sister let me tell you it's effortless. I love my beauty sleep, so I would rather sleep longer & get ready faster without sacrificing any style.
What's next for you?
Oh wow, I have tons and tons. I'm really putting my efforts into television. It's what I love and where I want to be. I love being on camera helping women and families to pull out their inner celebrity. I'm also expanding my career mentorship program DREAMNYC that my friend and col- lege mate Jasaun Buckner started. We're looking to start a scholarship fund for Howard University (our alma mater)
students interested in interning in NYC, but can't afford
to not get paid. We will provide a place for them to live, a wardrobe stipend, a metro card, and even a small stipend for snacks and NYC fun. Internships are crucial for anyone looking to break into a career and make it big. I am also working on my next book that is geared toward women who want to feel fantastic everyday without spending tons of money and time. It's going to be revolutionary. And sooner than later my products should be on shelves and in the e- commerce. I'm putting it out there and just waiting for the dream to become my reality.
Favorite trend today?
Oh wow, I am all about trends. But I really love what I call Classic Trends: they are trends that are of the moment and all the buzz, but can actually be worn season to season, and give you the most bang for your buck. One of my favorite classic trends is the chambray denim button down col- lared shirt. I mean can it look any chicer with a bright colored pencil skirt & super high heel. I can't get enough of neon colored polish, Make me Blink Pink, a perfect Barbie pink & Tiki Tiki Laranga, this cool electric coral truly rock my world. And well, anyone that knows me knows that I am dress girl by day & dress girl by night. I have really enjoyed pairing my go to dresses with platform stiletto heels. It's a perfect mix that gives you comfort & sexiness all at once, a platform bottom and then thin sky high sexy heel. I am kind of obsessed with oversized designer visors in bright colors and black leather. There's something about that statement piece that is so un- expected and daring. Jones even shot a sea blue number on the cover that I am well…Jonesing for.
Who is Daisy Lewellyn when no one is looking?

Pretty much the same person that you see on Good Morning America, or Today Show, or Wendy Williams. Loud & talkative & bubbly. I am always giving my friends and family names of new stores to shop in, websites to shop on to score designer digs, and definitely forever giving the inside scoop on the most flattering brands to hide those extra pieces of pizza one may have scarfed at the family day. But some people may not know that I'm quite domestic. If you look in my refrigerator, you will think I have 2 kids and a husband. I cook breakfast, lunch, & dinner regularly, and am always thinking of new recipes. Sometimes before I look at the accessories at Target, I'm headed to the cleaning supplies department. My Meyer's lavender soap is just as crucial as my Ted Baker dress. I'm also really comfortable and happy to spend time alone. I'm always around a lot of people when I'm shooting or doing make overs, glam squads, assistants, interns, producers, camera crews, so my quiet time is pretty important to me. A delivery from Bed Vyne Wine of my favorite red OPP, a little cherry chili dark chocolate, and the next episode of Orange is the New Black is a pretty fun night in my eyes.
Describe yourself in three words.
Determined. Driven. Loved.
You have accomplished a lot in your career so far. Which one are you most proud of?

I'm really proud that I stepped out on faith in my career. I left a career working for Glamour Magazine, In Style Maga- zine, & Essence to essentially work for myself. I took all that I learned along the way from my amazing bosses like Sydne Bolden & Suze Yalof Schwartz to LA & NYC. I merged my
love for fashion & television, and integrated it with my passion to help women not only look good, but feel good about themselves.
What do you want our readers to know about you?

I want the Jones readers to know that it's always stylish to wear
joy & happiness. That confi- dence is by far the best accessory a woman can wear and a compli- ment always goes a lot further
in life than an insult. Fashion is terrific, but without integrity & a loving heart, your outfit will never be as amazing as it should be. I live a life that I think I should live and I'm unapologetic about having amazing parents, being a bubbly girl, and knowing exactly what I want for my bridal shower, baby shower, and wedding…even though I'm not YET engaged. I believe what I want until it hap- pens. I can't help it, I'm a visual girl.
Who is your favorite designer?
I have so many! I really look for designers that really cut their gar- ments for a woman's body, curves , tummy pooch & all. Karen Milen,
DVF & Elie Tahari never fails me in the dress department, and Milly always has the most amazing coats in great colors & textures. I also really like what Byron Lars is doing these days with the power of cutting on the bias to make your body look lean and lovely. And I can't seem to stay away from my staples like J.Crew, C. Wonder, & my new found obsession…Ted Baker. ASOS has really affordable pieces online with great quality.
Thumbnail Image