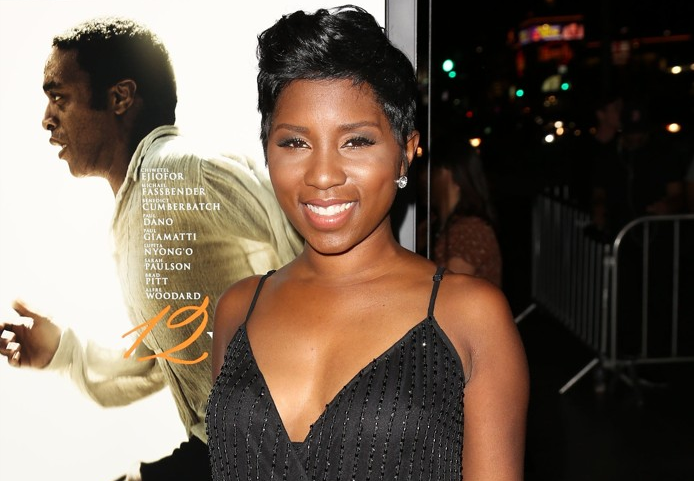 Riqua Hailes was born and raised in Washington, D.C. She graduated with a master's degrees from the Georgetown University and New York Institute of Technology her degrees are in PR and Corporate Communication/TV Production. As an entrepreneur, Riqua Hailes has opened two salons, one being Just Extensions Salon – this salon is known as Los Angeles First Hair Extensions Salon she also is the co-founder of a similar salon concept in Washington, DC called The Weave Express. Both have received much notoriety. Hailes is currently working on a documentary about the origin of hair extensions.
Read our exclusive interview below:
What inspired the idea of creating a salon that just caters to all aspects of hair instead of a traditional salon.
I wanted to expand on the idea of a bar concept, but exclusively just for hair extensions. The concept of bar means it's fast, easy and inexpensive and that's exactly what I wanted to play on. You see eyebrow and nail bars, but very rarely you'll see one that's solely for hair extensions. Just Extensions and The Weave Express makes it very easy for our customers to come in and choose from a varieties of extension applications buy the hair on-site and and have them installed right away.
What's sets your company apart from other weave companies?
What really sets us apart from other companies is the application process and a great quality of hair that's affordable. A lot of other companies only have a couple of ways they apply hair extensions and we have six different methods. We also work with a variety of woman of different nationalities as well as ages.
What can consumers expect from the quality of hair used to manufacture the weave?
They can honestly expect the best quality hair in the world. I have traveled to Malaysia, Cambodia, India, and China in search of the way international hair extensions companies process and market their hair to the U.S. My clients can also expect 100% remy human hair that they can wear as their natural hair and reused for up to a year.
You've generated a lot of popularity in Washington, D.C. and Los Angeles. Have you ever thought about opening a salon in New York?
That would be ideal, however right now I focused on marketing the hair and hopefully expanded to New York, Dallas, Texas or Orange County area.
What type of hair do you use for your weave?
At my salon you have the choice of either bringing in your own hair or purchasing some from the salon. When I install a hair set I usually use Cambodian kinky style as a first choice, however in this market people are used to Chinese hair as well as Brazilian hair because it is a cheaper alternative. It isn't my favorite but people do prefer it. (*laughs*)
What's the demographic like of the customers that come in for the weave?
My client demographic varies, all nationality and age groups have visited my salons. Clients wear hair extensions for many reasons, to add volume and length or for thinning, we can even change the texture of ones hair by taking it from curly to straight and vice versa.
What is one thing you want people to take from your brand?
The affordability! We want our customers to know they can look great without having to hurt their pockets. We deliver impeccable customer service, authentic human hair that is sold on-site and Just Extensions extensionist are some of the BEST in Los Angeles! That's what I want Just Extensions to be known for.
Just Extensions (JE) is an affordable hair extensions bar that focuses on one thing, extensions, Just Extensions. Offering an alternative to traditional hair salons, JE caters to extension lovers that are tired of long application hours and overpriced services. Whether you are looking to add length, volume or color, JE is the perfect source for your hair extension needs. With three signature packages that includes; micro-links, braided sew-in, beaded one-step weft, fusion techniques that range from $100 – $300 dollars. Their experienced extensionists and licensed stylists have been hand picked and are available to you 6 days a week. Call them at (323) 413-2434 to schedule your appointment or just walk-in! They also sell high quality 100% remi human hair on site.
Just Extensions Salon- www.justextensionshair.com
The Weave Express- www.theweaveexpress.com
-Breanna Robinson
Thumbnail Image