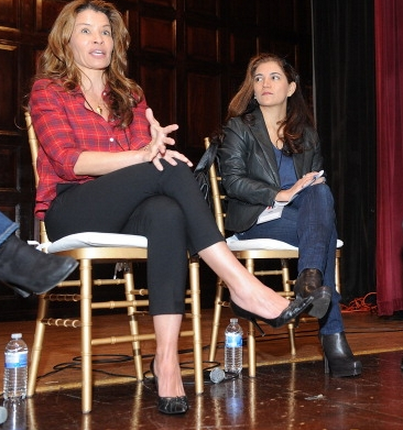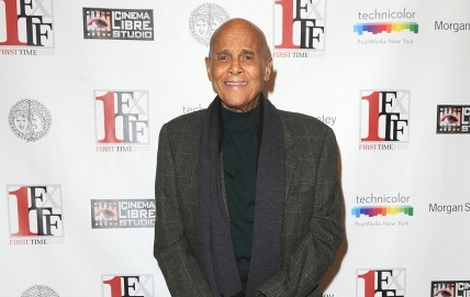 Cinephiles and filmmakers alike had plenty of reasons to celebrate this weekend when New York City held the first ever annual film festival, First Time Fest. Debuting March 1st and running until March 4th, the festival holds a series of events each day that not only showcase talented emerging filmmakers, but also look back at the film debuts of veteran directors through exclusive screenings. Special events are also a part of the festival's lineup. Day two of the festival held an incredible discussion panel and brunch titled Diversity in Cinema that saw one producer, one screenwriter, and one legendary icon take the stage.
Inside of the national historic landmark, The Players Club in Gramercy, Frida Torresblanco, Jenny Lumet, and Harry Belafonte served as Diversity in Cinema's panelists and spoke to an enthralled crowd on the relevancy of the issue of racial and gender-based inequality in the film industry. As successful women of color working in Hollywood, Torresblanco and Lumet spoke with informed passion and urgency on the reality of disparity in contemporary Hollywood.
Pointing out the rarity of witnessing an entire cast and crew comprised of people of color, and the every day experience of the opposite, one of the things Torresblanco explained was how on one of her films almost everyone was latino and how that felt. The feeling of disenfranchisement in filmmaking because of her color, Lumet candidly stated that people of color are still not wanted in the industry, or at least they are sometimes made to feel that way. Addressing the hardship of finding funding and distribution for projects at times, Lumet encouraged audience members, especially ones of color, to use tools like Kickstarter and screen at festivals like SXSW. To use alternative methods of disseminating work because that way, she said, one can produce the kind of films they want, without content being changed. The theme of Lumet was to stay true to oneself, no matter how much money is on the line, because as a minority in the industry, it isn't always easy to exercise creative control and release projects with their original visions intact.
Harry Belafonte's presence on stage alongside Lumet and Torresblanco was great because the 86 year old icon could speak on the past and the current nature of Hollywood. Sharing stories of his own triumphs and hardships as a political black man in entertainment, Belafonte's words painted a picture of survival. Living in the now and looking toward a future of radical change, Belafonte sees the next generation of filmmakers as essential in creating a brighter tomorrow. "Very Simply, when the invitation was extended to me to come here I understood there would be young filmmakers, people looking for their future in this art form. That they were looking for ideas and inspiration and they would like to hear a little bit about where I came from and what I do. The opportunity to speak to young filmmakers and people interested in mass media communication is a good place for me to be to put some thoughts forward."
Thumbnail Image