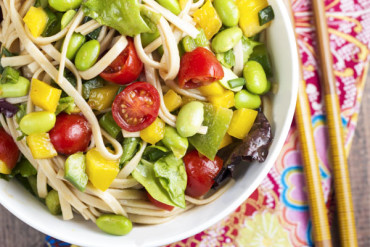 If you are in the mood to try something new and meat is a regular item in your meal rotation, opt-in for "Meatless Monday." This is a day to pick up more plant based options and release the meat. There is an awesome variety of vegetarian recipes that you can try. If you already ditched the meat, carry on or invite some carnivores over to taste some meatless cuisine.
Here are five reasons to try "Meatless Mondays"
Variety– There are many options when it comes to choosing meatless meals. It can be fun to try some new and exciting recipes.
Economical – Fruits, vegetables, and grains are known to cost less than meat.
Weight Loss– Taking a break from meat can help you release weight and give your digestive system a break.
Local Growth– When you support your local farmers markets, you are supporting the economy in your surrounding community.
Health Benefits – There are a variety of health benefits when it comes to meatless options. Studies have shown that people who choose to opt-out of the meat have a lower risk of getting coronary disease, diabetes, and/or high cholesterol.
-Yvelette Stines
Photo: veggiechick.com